Bristol business leaders have welcomed the city's move into Tier 2 from tomorrow but the group representing its major hotels said it had come too late to enable them to cash in on Christmas and secure any meaningful income.
Bristol Chamber and Initiative chief executive James Durie joined the Mayor of Bristol Marvin Rees in thanking Bristol citizens for helping drive down Covid-19 infections. However, they also urged caution during the festive season.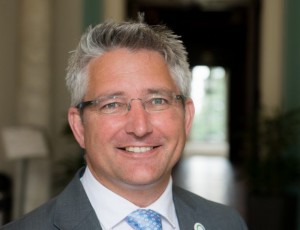 Health Secretary Matt Hancock announced yesterday that Bristol will move from Tier 3 (very high) to Tier 2 (high) at 00.01 tomorrow, which will mean some restrictions in the city being eased.
North Somerset has also gone into Tier 2 but South Gloucestershire remains in Tier 3.
James Durie, pictured, said: "Moving to Tier 2 is news that will be welcomed by Bristol businesses and is the result of the hard work across our communities.
"However, we must all continue to work very hard to follow the guidance, take precautions for ourselves and our colleagues and help to further drive down infections, otherwise the New Year will see us return to where we were.
"November and December are the peak trading periods for many of the businesses impacted and having their doors closed for so much of this period has been devastating to them.
"So many businesses are right on the edge of being able to survive and we all need to help by enabling them to stay open. So, whatever the temptations – please do follow the guidance. The virus will not be taking this Christmas off."
Mayor Rees, pictured, added: "This year has hugely challenged and affected us all. I know for many, Christmas will shine some light on a very difficult and dark period and I hope you are able to celebrate safely with your loved ones.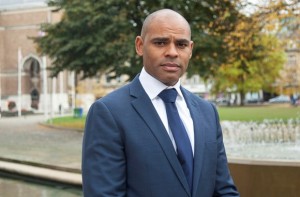 "I'd like to say a huge thank you to people across the city for their role in protecting Bristol and each other. It's not been easy and you have made sacrifice after sacrifice.
"However it's important for us to all remember that the virus hasn't gone away and we still need to be cautious over Christmas. You don't have to meet up with three households if you don't want to and we still must be vigilant about protecting elderly or vulnerable friends and family from Covid-19."
But The Bristol Hoteliers Association (BHA), which represents around 40 businesses in and around the city, said while it welcomed the decision, it had come too late and its members had lost all December trade.
BHA chair Raphael Herzog, pictured, said: "Many hoteliers had been keen to show off their Christmas decorations to customers. These were put up in November, but this effort – and investment – was wasted because we have not been able to open.
"Although the review means that we can re-open, because we've had no prior notice it would be very difficult to re-open for the last weekend before Christmas, as we've had no time to get food or other supplies or build a booking base.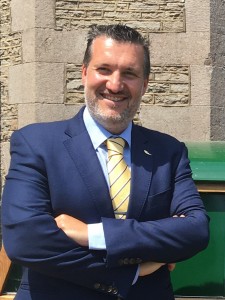 "Christmas trade will be non-existent because people can't mix outside a house during the five-day relaxation of restrictions."
He said with other parts of the UK going into Tier 3, this would affect the ability of people to travel to Bristol for the festive break.
"We are, however, disappointed that South Gloucestershire remains in Tier 3, which we were only really put into in the first place because we were so close to Bristol, and the infection levels there were high," he added.
"Now Bristol is going into Tier 2, but businesses in South Gloucestershire remain in Tier 3, which seems particularly unfair."