Bristol specialist software company Avondata has launched an innovative property management system (PMS) that makes it easier for hotels to handle everything from online reservations to corporate functions and weddings and housekeeping tasks.

Called Rezcontrol, it has been designed to give managers and staff access to a range of features enabling them to offer guests a seamless and memorable experience. 

It includes an online reservation platform that can be easily integrated into the venue's own website. Staff can then view important information and easily make rate changes according to the hotel's needs.

Rezcontrol is the latest product developed by Hambrook-based Avondata, which has been a pioneer in hotel management software for more than 30 years.

The company offers hotels effective solutions for every aspect of their business and works with major clients such as Eden Hotel Collective and pub chain Fullers as well as student accommodation group Unite.

Rezcontrol's event management functions allow easy quotations, invoices and function sheets for weddings, parties, and corporate events while also providing an efficient system for housekeeping teams to communicate with the front desk, alerting any maintenance needs and real-time updating when rooms are cleaned and checked for the next guest arrival.

Its planner tool offers a holistic view of upcoming bookings, events and notices while the main dashboard displays key statistical information.

Rezcontrol PMS offers unlimited user licenses and can be accessed from any device – PC, Mac, tablet or smartphone – and integrates with Google My Business to enable a book now button which guests can use to reserve a room in just a few clicks.

One early user of Rezcontrol is Stuart Hallard, the owner of Golden Fleece Inn in Tremadog, North West Wales, who said: "The housekeeping module updates instantly – it is a brilliant addition, especially as we are set up over several buildings.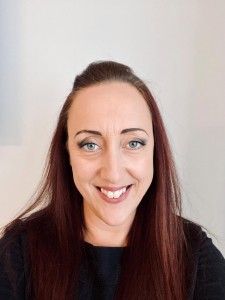 "The whole system is so simple to use and has made such a huge difference to our business."

Avondata managing director Sarah Cade, pictured, said she had received an abundance of positive feedback from hotel customers who have moved to Rezcontrol having been clients for decades.

"Our key objective was to create an innovative, browser-based PMS that was simple to use, with no loss of functionality of its predecessor, Hotel Executive, which was developed over a 20-year period," she said.

"We had observed other PMS software providers in the industry launching cloud systems which simply didn't live up to their on-premise legacy systems in terms of functionality, and it was important for us from day one not to make that same mistake.

"It is clear from feedback and demand that we seem to have got it right, and I couldn't be prouder of the entire team here at Avondata for such a successful launch."