National law firm Clarke Willmott, which has an office in Bristol, has boosted its market-leading social housing team with the appointment of 11 new team members.
Following a number of recent departures, the firm said it had taken the opportunity to re-shape and grow the team, which has a presence in each of its seven offices.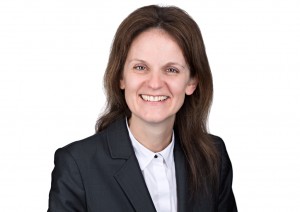 The team has been joined by partner Hannah Langford, pictured, who was previously a property and contracts lawyer at Clarion Housing, one of the UK's largest social housing providers.
Also joining are senior associates Joanna Jackson, previously a specialist at Devonshires, and Angela Byrne who has 25 years' experience in social housing litigation, as well as associate Muzammel Mian, an experienced social housing solicitor previously with the Metropolitan Housing Trust.
Three new solicitors have also joined the team – Sarah Cave, who previously worked in Devonshires property team, Victoria Smith, who worked for social housing specialists Glazer Delmar, and Alexis Campbell, from Simply Social Housing. Trainee legal executive Nafisa Bibi, previously in-house at social housing provider Guinness is another new arrival and the team will also be supported by three new paralegals – Ashleigh Draper, Cecilia Fletcher and Laura Rolls.
Bristol-based sector head of social housing Kary Withers said: "Over the past six months we have been reshaping our social housing team into specialist units and recruiting fresh, talented industry experts.
"Because Clarke Willmott has such an established reputation for the quality of its social housing work, we have been able to attract some of the best and most experienced people in the sector, as well as a few up and coming legal stars of tomorrow.
"The new joiners add some skills that will help our clients in the social housing sector meet the exciting challenges they face. We wanted individuals who have actually worked in the sector for social housing providers. They are best able to understand the needs of our clients as they have been there at the coal-face and understand the challenges that our clients wrestle with every day."
As well as Bristol, Clarke Willmott also has offices in Birmingham, Cardiff, London, Manchester, Southampton and Taunton.