The Bristol office of national accountancy firm Smith & Williamson has advised private equity group Mobeus on a £9.5m investment into one of the UK's fastest-growing car accident repair businesses.
The investment in ABL 1Touch will support a management buyout at the firm, accelerating its expansion further as it looks to shake up the highly-traditional market through the use of technology.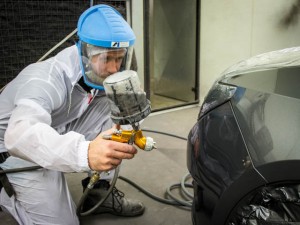 Surrey-based ABL 1Touch has doubled its turnover over the past three years and, following the buyout, will continue to expand its a 13-strong network of depots, which stretch across southern England from Kent to Oxfordshire.
Supported by Mobeus, it plans to almost double its number of during the investment term.
The firm offer a comprehensive repair service for any car, from cosmetic to large repairs. It claims to have re-engineered the repair process to provide superb quality while also ensuring cars can be repaired to their original standard in a fraction of the time it would take in a traditional accident repair shop.
Marcus Graham and Claire Eggels from Smith & Williamson provided financial due diligence for London-based Mobeus on the deal. 
ABL 1Touch will be supported by experienced industry figure Bill Duffy, previously of Nationwide Autocentres, who has joined its board as non-executive chair.
The transaction was originated and led by Freddie Bacon at Mobeus, who said: "Our investment will enable ABL 1Touch's ambitious management team to take the business to the next stage of its growth trajectory.
"Smith & Williamson's work was a key component in our due diligence process – Marcus and Claire worked with great tenacity to provide the Mobeus team with astute analysis and actionable recommendations."
Marcus Graham, pictured, who heads Smith & Williamson's transaction services team in Bristol, added: "Smith & Williamson continues to grow its reputation as a leading provider of financial due diligence to the private equity, banking and corporate communities.
"We are delighted to have advised and assisted Mobeus in getting this deal over the line."