The Bristol office of accountancy and investment management group Smith & Williamson has completed two private equity deals in one week, signalling a resurgence of interest from both businesses and investors.
The firm's Bristol tax, advisory and corporate finance teams worked closely with Bristol-based specialised advanced engineering firm Stirling Dynamics to help to secure finance from Enact, an SME fund managed by private equity house Endless.
Smith & Williamson also advised the founders of Adamson & Partners, a London-based executive search firm specialising in the intellectual property and recruitment sectors, on the sale of their business to the management team backed by Refined Selection, a specialist investment firm focussed on human capital businesses.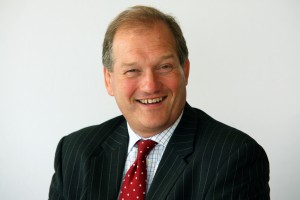 David Roper, partner at Smith & Williamson in Bristol, pictured, said: "There is a lot of money in the private equity market and we are seeing a resurgence in the appetites of businesses as well as investors for sensible deals locally, nationally and internationally.
"This was reflected by the excellent turnout at our recent Inside Private Equity event which enabled over 30 business owners to meet representatives from several equity houses under one roof, following a series of presentations designed to demystify the process."
Smith & Williamson Bristol partner Dave Mouncey, who advised on the investment in Stirling Dynamics by Enact, said: "Stirling Dynamics has been a long-standing client of ours and we were very pleased to advise the company on various aspects of the transaction. The deal will assist the company's ambitious plans for growth."
Smith & Williamson's Bristol office also played a key role in the recent acquisition of Kent-based engineering company Electrobase RP, which included a £2m private equity investment by members of the Chelverton Asset Management investor club and Chrysalis VCT.