Food and agriculture sector specialists at the Bristol office of Smith & Williamson have acted as financial advisers to Openfield, the UK's leading farmer-owned grain marketing co-operative, on its acquisition of Countrywide Farmers' grain business.
Openfield collects, stores, distributes and markets more than 4.5m tonnes of grain every year on behalf of an extensive network of farming businesses – and taking over Countrywide Farmers' grain business will add an expected 400,000 tonnes a year to this.
Openfield group finance director and deputy managing director John Stables said: "Given our unique position in the UK as the leading, farmer-owned co-operative focused on grain, we are delighted with the acquisition. The Smith & Williamson team has a deep understanding of our business that was important in helping achieve our objective of completing the transaction within a short timescale."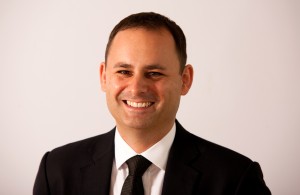 Martyn Fraser, pictured, director in Smith & Williamson's Bristol corporate finance team, added: "Our long-standing relationship with Openfield and its predecessors enabled us to provide advice on the strategic as well as financial aspects of the transaction.
"There was a natural synergy between Openfield and Countrywide Farmers as both have grown up on solid, co-operative principles. Countrywide was looking to dispose of its agri-businesses, including its grain services business, to concentrate on its agricultural retail stores.
"This was an ideal opportunity for Openfield to increase its market share while providing continuity and reassurance to farmers and customers."
He said Openfield had a proven track record in working closely with farmers in building unique supply chains to suit the specific needs of individual food and drink manufacturers, while achieving the best value for the farmers.
"The co-operative has grown steadily over the last two decades and we are delighted to be an integral part of their journey," he said.
Smith & Williamson has strategic advisory and tax teams based in Bristol which specialise in the food and agriculture sector and have an in-depth knowledge of agricultural co-operatives and agri-food businesses.
Openfield was formed in 2008 following the merger of Centaur and GrainFarmers. Evesham-based Countrywide Farmers, which has 4,000 mainly farmer shareholders, was established in 1902.