Lawyers at Bristol-based Meade King have completed their 300th deal involving dental practices as it continues to grow its leading position in the sector.
The firm, nationally recognised for its high-quality commercial and regulatory to dentists, is now advising on a further 89 dental practice sales or purchases.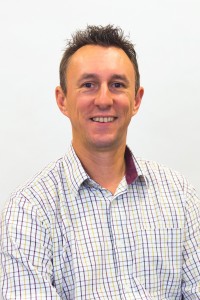 Its expansion in the sector has coincided with a big year-on-year increase in the value of dental practices, particularly in the South West. The value of the average dental practice has doubled from £506,959 in 2012/13 to more than £1.1m today.
In 2012/13 just 8% of the practices advised by Meade King had a price tag in excess of £1m. Over the past year that figure has increased to 44%.
Transactions handled by Meade King range in value from £40,000 for a small, private, part-time single surgery practice, to £5m for a 14-surgery mixed specialist practice in Hampshire.
A substantial proportion of the firm's dental deal activity has been in the South West region. It has recently handled the purchase or sale of practices in and around Bristol including in Old Market, Clifton, Bishopsworth and the city centre, as well further afield in Thornbury, Portishead, Clevedon, Weston-super-Mare, Shepton Mallet, Bath and Stroud.
Meade King partner Alex Hall, pictured, who is head of dental in the firm's company and commercial team, said there were a number of factors driving the increase in dental practice values over the past five years.
"An ageing section of dental practice owners are pleased to find out that their business is a valuable asset that can be sold and contribute to their retirement finances, and there is a good supply of entrepreneurial young dentists whose ambition is to own their own practice or even a chain of practices," he said.
"And in terms of funding, the banks have generally been willing to support dentists in such acquisitions despite the recession and fears over Brexit."
But he added that there were now signs that the booming market may be slowing and while it was still a very active market the bubble of rising prices may have burst.
Big corporate dental chains had been fuelling much of the heat in the market, he said, but some, such as like Mydentist, Europe's largest dental care provider a network of more than 600 practices, including in Bristol, had stopped making acquisitions and have even been closing practices.
"This may reduce the very high prices we have seen and make dental practices more affordable, which will be good news for buyers," he said.
Meade King also advises a wide range of commercial organisations including care homes, pharmacies, GP surgeries and technology businesses across the South West and nationally.