A specialist Bristol training firm has marked 10 years in business with a key tutor appointment as it looks to satisfy demand for a new range of domestic electrical courses.
South West Construction Academy (SWCA) has secured the services of Paul Smithies to lead its new offering, which it believes is the first in the South West geared towards domestic-focused courses.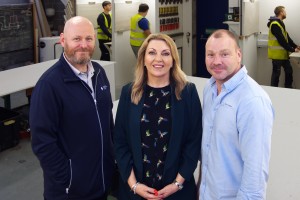 Government funding around electrical training has recently changed, with course updates and the introduction of a new domestic apprenticeship.
This requires providers such as SWCA to offer specific home-based courses to address new technologies around smart home systems.
SWCA, which was set up by husband and wife Shane and Nicola McCallum in 2013, aims to provide smaller class sizes and flexible one-to-one tuition.
It now offers a full suite of trades training, alongside its traditional plumbing and gas courses. It also recently achieved a 'Good' rating for its first ever Ofsted inspection.
Paul Smithies, pictured, left, with Nicola and Shane McCallum, is a former tutor with Wiltshire College and previously spent 16 years on the tools running his own business.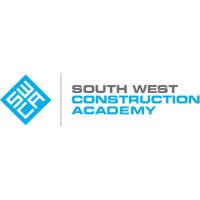 He will join SWCA's team of six tutors in its 5,500 sq m offices, teaching rooms and workshops in St Philips.
SWCA employs 10 staff – four administrative and management personnel alongside its team of tutors – to deliver its range of courses in theory and in practice.
Its centre provides courses for around 100 students in bi-annual course cohorts at any one time.
It has also invested in creating a new workshop specifically for electrical engineering, with space for a dozen students each occupying their own workstations.
Paul said: "The flexible set-up of an independent college lets us quickly offer these new courses. "Most tutors haven't kept their fingers on the pulse regarding new technologies over the years.
"I believe that home automation is the future of domestic electrical engineering – smart homes with systems linked to mobile phones are going to be one of the major ways in which we manage our nation's energy requirements.
"So we're going to offer both domestic and commercial apprenticeships as well as a range of short courses, all of which meet the changing need."
These will include 18th Edition Wiring Regulations, PV solar installations, car charging and inspection testing.
Nicola McCallum added: "We believe we now have one of the strongest tutoring teams in the region, attracted here by the autonomy and freedom we have as an organisation, to deliver high-quality, competent young professionals into the industry.
"We're looking forward to working successfully with our partners to continue to meet the need for new skills in gas, heating and electrical engineering."
Originally based in Cam, Gloucestershire, SWCA moved to Bristol eight years ago. a year later it won a contract with council-backed On Site to enrol local students on to its apprenticeship courses. The academy is now also in its third year as a main provider, offering courses direct to employers for around 40% of its intake.
Shane McCallum said: "It's certainly been a journey. And we're in a good place now. Throughout we've been guided by principles of keeping standards high, with quality of training and the creation of safe, competent young professionals being of paramount importance.
"We think we're offering a better solution than what's normally available, and we're playing our part in helping tackle the growing shortage of high-quality young tradespeople."