Confidence among professional services firms is at its highest for more than two decades with most planning to increase spending on recruitment, marketing and IT next year, according to a new survey.
Some 99% of respondents to accountancy firm Smith & Williamson's annual professional practices survey said they were positive about year ahead – the highest in its 21-year history, up from 96% in 2014 and exceeding the previous high point of 98% in 2006.
South West professional services firms were among the most confident in the UK with 36% describing themselves as 'very confident' about their prospects for the coming year.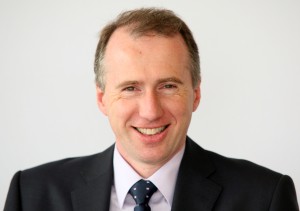 Ninety-three per cent also say the outlook for their business has strengthened since the May general election. This compares with 78% across the UK.
However, while South West firms are among the most confident, they are reporting a higher level of competitive pressure than their counterparts in many other regions.
Some 86% believe competitive pressure has increased in the last year against the South East (excluding London) where just 59% felt competitive pressures have increased. The figure for the UK as a whole was 70%.
When it comes to employment, 72% are seeking to increase lateral hires in the coming year – signalling that higher levels of team 'poaching' are almost inevitable in the current climate.
The survey also reveals that just under two thirds (64%) of South West firms plan to increase the range of services they offer in the next 12 months, 71% are proposing to grow their marketing spend and 79% to raise the amount they put into IT.
Partner in Smith & Williamson's Bristol office and member of the firm's professional practices group, Andy Peters, pictured, said: "Our survey shows that professional services firms in the South West are enjoying an unprecedented level of confidence.
"This is a genuine signal that activity is now exceeding the levels seen before the financial crisis. Political certainty, economic resurgence and corporate actions are driving optimism."
According to Smith & Williamson, these intense competitive pressures reflect widespread changes in the professional services market, driven largely by new entrants to the sector and new ways of working.
Andy Peters added: "Professional firms are being squeezed on all sides by the arrival of new business models and new entrants to the market. In particular, all firms face a massive threat from new uses of technology to gain and interact with clients.
"Firms need to develop a 'clear differentiator' to stand out from the crowd, thereby demonstrating the value they deliver and to help them resist downward pressure from clients on fees.
"If firms are simply enjoying improved performance from an improvement in the economy, they shouldn't be surprised if they quickly slip into reverse when the economy takes a downturn."