Bristol firm Extract Coffee Roasters is appealing to local skaters to donate their spare boards to a charity that empowers young people in Ethiopia through skateboarding.
St Werburghs-based Extract launched its 'Kickflip Deck Amnesty' today and aims to collect at least 100 boards to send to Ethiopia Skate, which was formed in the capital Addis Ababa in 2013.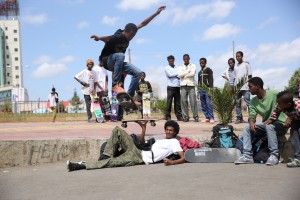 With an ambition to engage the country's young people through skating, the charity has built two free skate parks and provided access to skateboard materials to more than 150 young people in the last six years.
Extract director and head roaster David Faulkner discovered the charity while travelling through Ethiopia sourcing coffee beans.
He said: "Ethiopia's reputation for producing some of the world's finest and most interesting coffees is well known, but to uncover a grassroots skateboarding movement was a real surprise.
"When I came across Ethiopia Skate and saw groups of kids all sharing a single board, I immediately thought of my three spare boards at home doing nothing.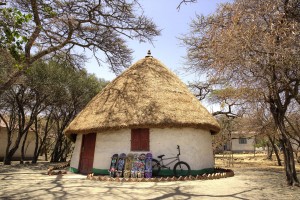 "I'm sure many skaters are the same and that's why we're asking Bristol's skate community to donate a board to help share our passion for skating and the positive impact it can have on young people", he continued.
Extract are also launching a limited-edition Ethiopian espresso called Kickflip to help raise awareness of their campaign and will also be co-hosting a skateboard amnesty event at Campus skate park in Bristol on 27 April.
Skaters can also donate boards at any Boston Tea Party outlet across the region.
Extract has grown from supplying a handful of businesses in Bristol more than a decade ago to more than 500 independent cafes, fine dining restaurants, hotels, offices, bars and museums across the UK.
For the past two years it has support London homelessness charity The Passage, providing barista training to homeless and vulnerable adults as part of its Hotel School training programme in collaboration with the Goring Hotel. Two-thirds of the students are now in full-time work – a number which continues to grow.