Bristol-headquartered national law firm Burges Salmon has appointed six new partners in teams across the firm including private client, healthcare, real estate, dispute resolution and employment.
The firm said the move, which takes its total number of partners to 96, reflected its continued growth and commitment to operating effectively and delivering excellent client service.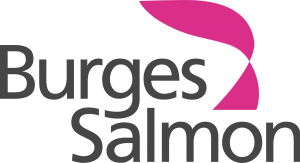 The new partners, pictured below, are Catherine de Maid, Emma Heelis-Adams, Patrick Parkin, Ross Simpson, Matt Walker and Katie Russell.
Catherine becomes a partner in the firm's international private client team. She leads the firm's philanthropy team and specialises in international tax, trusts and estate planning advice for a wide range of clients, from high net worth individuals to trust companies and other institutions.
Emma is also from the firm's international private client team. She joined Burges Salmon as a trainee nearly 11 years ago and specialises in providing tax advice to high net worth and ultra-high net worth international clients, advising individuals who are UK resident but not UK domiciled and non-UK residents. She also advises private banks. Emma's advice covers personal taxation and cross-border succession planning, including drafting wills to cover assets in multiple jurisdictions.
Patrick also joined the firm as a trainee and specialises in commercial projects, public procurement and regulatory matters, with a focus in healthcare and technology. He advises UK and international private sector healthcare and technology providers, as well as a variety of public sector clients including central government bodies.
Specialising in land and rural property, Ross becomes a partner in the firm's real estate team. His practice is predominantly landowner focused with specific areas of expertise in advising landowners on strategic land (including landowner-led development work), rural property law and Scottish land and estates. His clients include traditional land and estate owners, family trusts, farming partnerships and institutions. He is dual qualified to practise in Scotland and England and Wales.
Matt becomes a partner in the firm's dispute resolution team. He specialises in managing disputes and handling regulatory investigations and enforcement situations arising out of the finance sector, with a growing practice in the field of accountancy and audit. He also advises businesses on their contentious and non-contentious insurance needs.
Katie's appointment builds on the firm's growth in Scotland. She joins the firm's employment team from Edinburgh-headquartered Shepherd and Wedderburn. Dual qualified in Scotland and England & Wales having a UK-wide practice, she will be based in Burge Salmon's Edinburgh office.
Burges Salmon managing partner Roger Bull said: "Our focus remains very clear: we are fiercely proud of our independence and we are committed to being an exceptional law firm for our clients and an exceptional place to work for our people.
"Building on these foundations, I am delighted to announce the appointment of these six fantastic lawyers to the partnership who will each help us continue to deliver this vision."
Burges Salmon employs around 750 people in its Bristol headquarters and London and Edinburgh offices.