A former advisor to Google and Amazon has joined Bristol specialist customer CRM (customer relationship marketing) agency Armadillo as a non-executive director.
Ann Hiatt, pictured, a Silicon Valley veteran of 15 years, previously worked directly alongside Eric Schmidt and Jeff Bezos – the founders and CEOs of Google and Amazon respectively.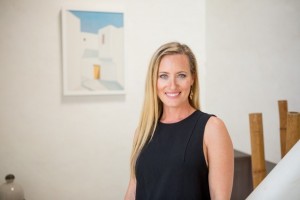 In her first agency role – and having recently moved to Europe – she is keen to bring her learnings from years at the tech giants to CRM.
Armadillo, which was formed 25 years ago, works with big name brands such as Disney, McDonalds, Babyliss and hotels.com. 
The firm is now undergoing rapid expansion with plans to double in size following a management buy-out (MBO) earlier this year and its relocation from Bath to Bristol.
It said it would draw on Ann Hiatt's "passion for helping companies to succeed in tech today, coupled with her culture of relentless ambition". 
Armadillo executive chairman Chris Thurling said he had been "blown away" by a talk Ann gave at South by Southwest (SXSW) – the world's largest tech and digital conference.
"Once we knew she was heading to Europe we were very keen to work with her more closely," he said. "Not only does she have truly unrivalled experience, she's motivating, incredibly knowledgeable but also warm and approachable. We can't wait to bring her fresh voice and forward thinking to the agency." 
Ann added: "I see Armadillo on an exciting growth trajectory, building on their already strong foothold in digital CRM. I look forward to applying my Silicon Valley learnings and partnering with Armadillo's leadership in their mission to apply new technologies and ideas to their business." 
Ann worked as executive business partner to both Schmidt and Bezos, earning a reputation as a trusted and respected advisor to the most innovative global tech businesses. She grew up in Seattle and has worked in tech start-ups since she was 16 years old. 
She holds a degree in International Studies from the University of Washington and has also studied for a PhD in Scandinavian Studies at UC Berkeley. 
Armadillo uses the latest technology to create communications based on real data insights. It covers everything CRM from email campaigns to social media, websites, apps and more – helping clients effectively targeting the right person in the right place at the right time.