Falling inflation has sparked higher business confidence among bosses of firms in Bristol and across the West of England – but most are still gloomy about the UK's economic prospects.
Labour costs also remain a challenge along with problems in recruiting the best people as the skills shortage continues to hit firms in all sectors.
The mixed picture from the latest Quarterly Economic Survey stage by Business West, the organisation behind Bristol Chamber of Commerce, also indicates that firms in the region are becoming more resilient in the face of ongoing economic issues.
While 57% of respondents expressed confidence in the prospects for their own business over the next 12 months, half were pessimistic about the outlook for the national economy and just only 11% were optimist about it.
Labour costs remained a significant source of inflationary pressure for 62% of those taking part in the survey, while filling vacancies continued to be a challenge, with 71% encountering recruitment obstacles.
More than 332 businesses from across all sectors took part in the survey, with Business West saying this quarter in particular revealing what it called a complex landscape for businesses characterised by persistent challenges.
These include labour market tightness, rising costs and overall business uncertainty.
The results also indicated that businesses seemed to be adapting to ongoing challenges such as inflation, recruitment and retention, and declining consumer spending, the organisation said.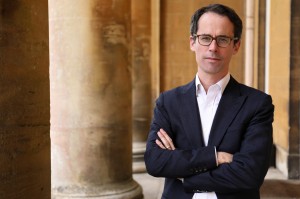 General economic conditions remained the primary area of worry for 66% of respondents. However, that was down from 69% in the previous quarter.
This was followed by general business uncertainty, at 53%, and inflation, which at 51% was a notable decrease from 60% in the previous quarter.
Another bright spot was the 40% anticipating an improvement in their profits over the next 12 months, signalling a more positive outlook than in previous quarters.
This was reflected in comments by those taking part in the survey.
Simon Barbato, CEO of Bristol-based creative agency Mr B and Friends, said: "We have experienced a lull from March – June, but business from existing clients has bounced back sharply and new business inquiries has ramped up."
Allan Sinclair, owner of Bristol-based biophilic lighting company Sky Inside UK, added: "We are bringing more manufacturing back to the UK and have new innovative products and patents pending."
Business West said its surveys showed the level of climate awareness in the business community remained consistently high, with 69% recognising climate change as a significant issue.
Tax incentives and increased access to funding and finance were named by 40% of as the most-needed forms of support to reduce their environmental impact.
Domestic sales and orders improved compared to the previous quarter, standing at minus 2% and minus 6% against minus 12% for both, while the sales net balance for service sector firms returned to positive territory at 2%.
Export sales remained in negative territory but with a slight quarter-on-quarter improvement, coming in at minus 18% against minus 11% last time.
Business West director of policy Matt Griffith, pictured, said: "As the next election begins to loom on the horizon, this survey offers some local business insights that all parties would be wise to listen to.
"Businesses in our area are cautiously optimistic about the year ahead, yet there is a clear need for greater certainty, and also support when it comes to recruitment, working with our local skills system and reaching net zero."
He said businesses appeared to have accepted that uncertainty was the new status quo and were doing their best to adapt accordingly.
"This report is testament to the resilience of our local economy and business people, but is also a warning against complacency and the need for a sustained approach to driving economic improvement from local and national government," he added.