Seven directors running businesses based in and around Bristol have been shortlisted for the prestigious Institute of Directors (IoD) regional awards, which celebrate excellence in the boardroom.
Nick Sturge, co-founder of the enterprise hub The Engine Shed, Julia Clarke, chief executive of Bristol Community Health, Griff Holland and Ed Brown, founders of the healthy fast food restaurant chain Friska Food, Henry Williams, managing director of Williams Automobiles, Neil Way, managing director of Jeff Way Electrical Services, and Steve Clark, chairman of Budget Pack Environmental are competing against directors from across the South West in the IoD Director of the Year Awards 2014.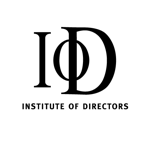 The awards, which takes place on June 12 at Bristol's Paintworks, are supported by Bristol Business News and its sister websites Bath Business News and Swindon Business News.
Winners in the six categories go forward for a chance to be a national award winner, judged against all the other regional finalists.
Nick Sturge, who is shortlisted in the Public Sector Director of the Year category, is director of the Science Research Foundation, owned by the University of Bristol and the organisation behind both the Engine Shed enterprise hub at Temple Meads and the highly-successful business incubator SETsquared.
Between them they support more than 60 hi-tech, high-growth businesses.
Julia Clarke, who heads Bristol Community Health, is also in the running for the title of Public Sector Director of the Year.
Bristol Community Health, a community interest company (CIC) formed in 2011, spun out from the NHS to deliver a wide range of community health services from physiotherapy to specialist support in prisons and end of life care.
Julia has led the repositioning of community health in the city as a key player in both the health system and the community. She has developed a number of innovative partnerships to improve the care of people outside of hospitals, particularly through the use of telehealth and supported self-care.
Griff and Ed have been jointly shortlisted for Young Director of the Year and the Corporate Responsibility Award. They opened their first Friska store in 2009 and now operate from four sites around Bristol employing more than 40 people and focused on serving fresh, interesting, responsibly-sourced food in a friendly and hospitable environment, both sit down and take away.
The duo are set to scale up Friska across the UK with an expansion plan for a further 16 sites starting with Birmingham later this year.
They work with the charities FareShare, which recycles unsold food, and Bristol-based Deki, which provides microloans to businesses in developing countries.
Also nominated in two categories – Family Business and Corporate Responsibility – is Henry Williams, who has reversed the fortunes of the 103-year-old Chipping Sodbury-based family motor firm from ceasing to trade to a highly-profitable, globally-recognised niche business.
His vision was to become a national 'destination' dealership rather than just a local franchised operation.
As Morgan's largest UK dealer, he also wanted to build the UK's most environmentally-friendly car retail business with the best online service. He now employs 11 people and the company recently gained the title Green Operation of the Year from a major motor trade organisation in recognition of its commitment to the environment.
Neil Way, who runs Knowle-based Jeff Way Electrical Services, is also nominated for Family Business Director. He joined the business from the RAF in 2007 and has overseen year-on-year growth in the electrical installation and maintenance company, particularly in the new-build and social housing market. Jeff has recently created more than 100 jobs and employed and trained almost 50 apprentices.
Finally, Steve Clark, chairman of Almondsbury-based Budget Pack Environmental, has been shortlisted in the Corporate Responsibility category. He established the company in 2003 when he couldn't find a flexible, customer-focused compliance scheme to represent his customers' best interest for recycling under UK packaging regulations.
The company is now one of the UK's fastest-growing compliance schemes with 700-plus members across packaging, electric and electronic equipment recycling and batteries compliance. It provides waste collection and recycling services at more than 6,000 locations and advises on UK recycling policy.
If the shortlisted directors are successful in their categories, they will go forward for a chance to be a national award winner, judged against all the other regional finalists.
IoD South West chairman Richard Ayre said: "The standard of entries was extremely high this year, confirming that there is a huge amount to celebrate within our region's enterprise community.
"We have seen a real surge in optimism in the past 12 months as we have emerged from a challenging period into one which is once again seeing growth and buoyancy.
'It's great to celebrate the best in leadership in this region and wonderful to then see our winners compete with the UK's best for national honours."
Other categories include Director Development Award and Student of the Year.
All entries are judged by a panel of experts. The awards celebration event on June 12 is sponsored by Jaguar.
Last year's South West winner, Exeter University student Selin Yigitbasi, went on to take the title of national Student of the Year, beating five other regional finalists.