Bristol business founders looking to develop their sustainability credentials are invited to take part in a new support programme.
Staged by the city's SETsquared incubator, the fully funded Sustainability Workout was launched during the pandemic and has already supported 40 businesses.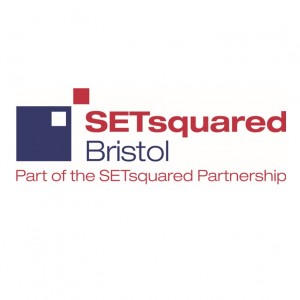 So far it has been delivered online but this month's Workout is being run face-to-face at Bristol ScienceCreates, pictured, in Old Market.
The programme, which is supported by the University of Bath Centre for Sustainable & Circular Technologies, comes as consumers are increasingly placing importance on products and businesses with sound sustainable practices.
For business owners it has never been more vital to ensure they are doing everything possible to protect the environment.
The West of England Sustainable Technologies Scale-Up Programme provides bespoke support to businesses looking at ways they can be more sustainable or for organisations that are developing a sustainable product or low carbon service.
It is fully funded through the European Regional Development Fund and available to registered companies operating in the West of England.
The primary support is via a Sustainability Workout, which is delivered by expert sustainability specialists and mentors where organisations will scrutinise their business model looking at specific areas to help them establish their sustainability goals to help with their growth.
Online registrations are currently open for the June Workout, which takes place next Wednesday and Thursday, 29 & 30 June.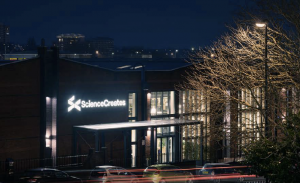 SETsquared programme manager Andrea Kelly said: "I'm delighted that we are finally able to run our very first Sustainability Workout face-to-face.
"While we have had the technology to successfully run these online for the past 12 months, it will be exciting to get back in a room where I'm sure synergies and the energy from attendees will be felt.
"As part of the programme we have been testing the water with some face-to-face outdoor networking events and we've seen the positive impact of getting like-minded people together."
"We appreciate that meeting face-to-face won't be for everyone so we will still offer a mixture of online and face to face workshops.
"Providing this flexible approach, we hope to attract and support even more organisations in the region with this expert, tailored free support."
Innovation advisor for the programme Laurent Perge added: "As well as supporting companies that attend the Sustainability Workout we can also offer a package of support from academic experts at the University of Bath to help develop products, services and the business model.
"It is my role to facilitate those introductions and nurture those relationships. This programme offers a variety of skill sets to enable organisations to get expert guidance about scaling up sustainably.
"I'm looking forward to meeting organisations who join us for the June workout and finding out how we can support them."
To learn more about the programme and to make an online application, visit https://www.setsquared.co.uk/sustech