Confidence among the South West's small businesses has plunged to the lowest level since the country emerged from Covid lockdowns, according to a new survey.
The latest quarterly confidence report from the FSB (Federation of Small Businesses) reveals that fears of inflation, falling consumer demand and the general cost of doing business left optimism levels considerably lower than the previous quarter.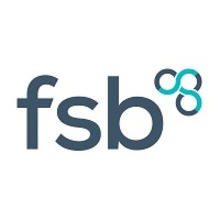 It also shows that, once again, the South West in the unenviable position of the least-confident region of the UK.
The downbeat FSB survey results coincide with research showing the number of companies filing for administration across the South West jumped by more than half last year as rising inflation, weaker trade and geopolitical uncertainty continue to put businesses under pressure.
To add to the gloom, figures released by insolvency group Begbies Traynor in its quarterly Red Flag Alert show the number of Bristol businesses in dire financial straits passed 7,000 between October and December.
The FSB report shows that in addition to the overall confidence figures, there has been a continued decline in revenue among the small businesses surveyed along with an increase in the amount of businesses shedding staff and growing pessimism about trading conditions in the immediate future.
Only a modest increase in the number of businesses planning to invest in the coming months provided any real positivity in the findings. 
FSB South West regional policy representative Craig Carey-Clinch, pictured below, said the report summed up the sentiment many businesses felt about 2022 – a year that began with optimism but rapidly went down.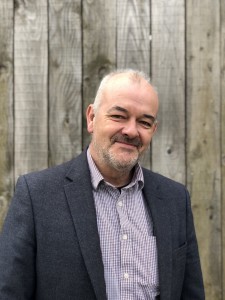 "It all began with a renewed sense of hope as we looked to have Covid behind us but then it all got gradually worse as domestic and international events combined to wreck hopes, ambitions and small business' finances," he said.
Looking ahead, he said he hoped 2023 would see a reversal in small business fortunes but he called on the government to play its part to make that happen.
"We can only hope that we have now reached the bottom of this cycle and 2023 can start to slowly but surely change the narrative," he added.
"Small businesses and the self-employed here in the South West will do everything they can to try to change things – but, as ever, we can't do it alone.
"We need sympathetic, innovative and supportive people at the heart of government to put business first and help us keep our great local businesses and entrepreneurs on track to begin the economic fight back we all crave."
The research into administrations in the South West – based on analysis of notices in The Gazette by financial advisory firm Interpath – revealed that 100 firms in the region fell into administration last year – a 56% increase on 2021. However, it was still well below pre-pandemic levels of 166 in 2019 and 173 in 2018.
Interpath director and head of its Bristol team Lee Swinerd, pictured below, said: "2022 came as a body blow for many businesses who had been hoping for a year of respite following two years' of disruption caused by the pandemic.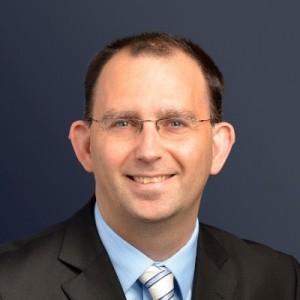 "Instead, spiralling inflation, rising interest rates, faltering consumer confidence, political turbulence and weaker cross-border trade served to pile on even more pressure."
The figures show that while the insolvencies were across a wide range of sectors, retail and casual dining businesses experienced particular challenges as the year drew to a close.
Across the UK, in 2022, there were 96% more filings for insolvency in the retail sector in comparison to 2021, and 67% more in leisure & hospitality.
Lee Swinerd added: "Businesses in the retail and casual dining space continue to face one challenge after another – from rising input costs and interest rate rises, to supply chain disruption and staff shortages, not forgetting falling consumer spend due to the spiralling cost of living.
"Many are also finding that they have surplus stock on their hands, as demand has dampened and inventory levels have continued to rise.
"We continue to watch those all-important Christmas trading updates with interest. Those that have under-performed may need to take decisive action in the coming weeks and months."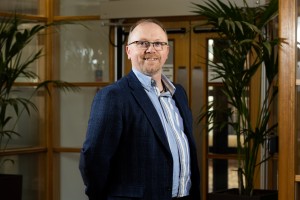 The Begbies Traynor Red Flag Alert shows while the increase in the number of struggling businesses in Bristol edged up by 1% to 7,049 in the last three months of 2022, there were specific sector hotspots where businesses were particularly struggling, including media and manufacturing, with 12% and 7% increases respectively.
Begbies Traynor Bristol partner Paul Wood, pictured right, said: "We came into 2022 hopeful that the pandemic was behind us, and better times were ahead, only for Russia's invasion of Ukraine to unsettle the global economy, leading to spiralling inflation and soaring energy bills, and laying the foundations for what looks like a global recession.
"In the UK in particular, strike action is also piling on the pressure as staff struggle to get to work and customers stay away.
"Many of the companies captured by the Red Flag Alert are SMEs without the financial firepower larger enterprises have to fall back on.
"We should be applauding the directors of these smaller companies which make up the backbone of the UK's economy for the incredible tenacity they have shown for so long.
"However, we're taking calls from company bosses who are facing multiple challenges to keep their businesses afloat. They are dealing with a gloomy economic outlook with inflation at 40-year highs and interest rates at levels not seen for 14 years.
"As a result, more and more companies are starting to feel the burden of their debts, making directors question whether they can go on."