The Bristol office of national law firm Ashfords has appointed senior associate Hannah Brittain to its wills & inheritance disputes team.
Hannah, pictured, has joined from specialist contentious probate firm IDR Law's Bristol office, where she spent 18 months heading its charity legacy disputes team.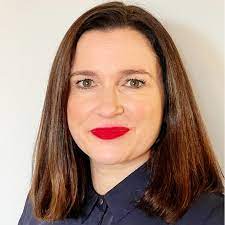 Hannah, who has also worked at Thrings and Stone King, specialises in trust and probate claims and has built a specialist focus on charity legacy disputes, working with legacy officers to resolve disputes over charitable legacies in wills.
Her extensive experience includes Inheritance (Provision for Family and Dependants) Act 1975 claims, professional negligence claims (arising from the administration of estates and for negligent drafting of wills), and propriety estoppel claims.
Hannah said: "I am thrilled to have joined the award-winning wills and inheritance disputes team at Ashfords.
"They work closely with a large number of third sector organisations, including high-profile national household names, providing a complete service offering to their charity and not-for-profit clients.
"I am looking forward to working closely with these clients in dealing with challenges to legacies, providing clear, strategic and focussed advice with the aim of guiding the charity to a successful outcome, be that winning in court or achieving an out-of-court settlement."
Ashfords partner and head of wills & inheritance disputes, Robert Horsey, said that Hannah had joined as the firm further developed its charity legacy disputes work.
"We have been looking for some time for a suitable senior hire to meet the continuing growth in the practice area, which is now also being accelerated by the cost of living crisis amplifying the importance of receiving support from an inheritance or trust," he added.
"Hannah's wealth of experience makes her a natural fit for the team as we continue to deliver the specialist expertise and experience that our clients need."
Ashfords' wills & inheritance disputes team works closely with major UK charities, providing estate administration support and valuable reputational guidance.
The charities team advises on a wide range of contentious matters, including breach of trust claims, executor/trustee disputes and challenges to the validity of wills.
The team is ranked in band 1 for charity legacy disputes and tier 2, respectively, in the prestigious law directories Chambers 2023 and Legal 500.
Ashfords, which also has offices in London, Taunton and Plymouth, employs more than 500 people.