Bristol public relations agency Strike Communications is celebrating three years in business by expanding its senior leadership team.
Scott Fletcher, pictured, is joining founder and managing director Catherine Frankpitt in the new role of creative director to support the development of the purpose-led business.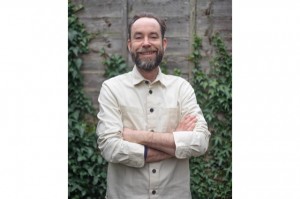 Catherine launched Strike in early 2020 and it has since enjoyed significant growth, building a client list of purpose-led organisations, including live music venue Bristol Beacon, art gallery the Royal West of England Academy, science visitor centre We The Curious, Paraorchestra – the UK's first integrated orchestra of professional disabled and non-disabled musicians – the National Symphony Orchestra of Ukraine and Bristol-based medical simulator manufacturer Limbs & Things.
Scott has worked in senior creative and campaign production roles for industries spanning fast-moving consumer goods, Hollywood, broadcast and arts and culture.
He was previously creative director for Bristol experiential marketing agency Play Nicely, where his clients included the BBC, RSC, National Theatre, Globe, Nike and Warner Bros. 
Strike Communications said his skills spanned the full creative spectrum needed to deliver broad campaigns, including production, direction, ideation, copywriting and promotion, with his previous work including integrated media marketing and digital arts campaigns for a number of cultural clients as well as leading successful funding bids for Arts Council England.
Catherine, pictured, said: "Strike has firmly established itself as a purpose-led agency in its first three years. My aim when I launched the agency was to focus its consultancy support on charities, causes and culture, as there are so many organisations in these areas that are doing incredible work but with limited internal comms resources.
"We are phenomenally grateful to have built up a portfolio of such fantastic and inspiring clients and we love being able to support them.
"I am really excited to have Scott joining the team and bringing his super creative talent and experience to help us achieve our ambitious growth plans for the next few years."
Scott added: "For me, this is an exciting and rare opportunity to apply my skills to add value to Strike's offering.
"Catherine and I talked at length to establish how a slightly left-field appointment could work and the more we spoke, the more it became clear how much synergy there is – not only in the specific transferable skills I have but in our personal aims and professional approaches."