Regional law firm Ashfords has promoted Suzie Miles, a solicitor in its Bristol technology team, to senior associate.
Suzie Miles, pictured, is an expert in IT and technology including software licensing, IT outsourcing, e-commerce and information security.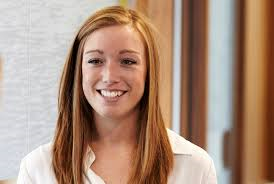 She advises on drafting and negotiating commercial/IT contracts for bespoke software development, support and maintenance.
Suzie Miles said: "It's fantastic to be able to progress and be part of such an innovative and fast-growing firm. I look forward to the new challenge that comes with the promotion and continuing to help the firm grow and succeed."
Her promotion to senior associate is one of four at the firm. Simon Bailey and Carli Hooton in the real estate team in Exeter and Claire Boucher in the commercial litigation team in Taunton have also been promoted.
Ashfords CEO Garry Mackay said: "Encouraging growth and development of our people continues to be a key priority for us. This year's promotions not only reinforces the quality our people but recognises their contribution to the firm."
Ashfords employs around 500 people across its offices in Exeter, London, Bristol, Taunton, Tiverton and Plymouth.