Businesses operating overseas, and particularly new entrants to international markets, need to protect themselves against bribery and corruption, a top West forensic accountant will warn at an exporting event next week.
David Alexander, partner at Bristol-based business advisers Smith & Williamson, will say that even if a firm is proved innocent of any wrongdoing, the impact on the business can still be enormous.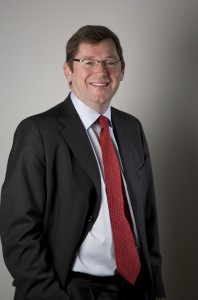 Mr Alexander, pictured, will be speaking at UKTI's ExploreExport roadshow next Tuesday at the Tortworth Court Four Pillars Hotel, Wotton-under-Edge – part of the organisation's Export Week.
He will highlight key steps to help businesses which operate overseas, or are thinking about doing so, protect themselves from bribery and corruption.
He will also suggest a checklist against which managers can assess how their organisation measures up.
Where the authorities suspect malpractice in a business, it can find itself the subject of a Serious Fraud Office investigation. And since bribery and corruption are at the high end of corporate offences, bosses can be jailed if convicted. Even if the business and employees are found to be innocent the business is likely to have suffered massive disruption, says Mr Alexander.
There are still a few places left on the seminar, which starts at 8.30am. For further information or to book a place, visit www.exploreexport.ukti.gov.uk. Alternatively, Mr Alexander's seminar notes can be obtained from jo.franklin@smith.williamson.co.uk