Multi-award winning Bristol film production company Wildseed Studios has been bought by a Paris-based independent studio – the second takeover of a production firm from the city by a French group in just over a year.
Mediawan Kids & Family's acquisition of a majority stake in Wildseed – which follows that of Bristol animators A Productions in January last year – also came as the head of Bristol's Oscar-winning animation studio Aardman warned that acute challenges faced by the industry meant children's TV content will increasingly be made abroad.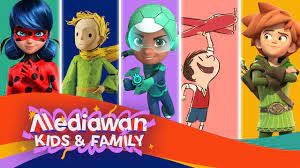 Aardman managing director Sean Clarke said serious competition from other countries on tax relief and a dire skills shortage made worse by Brexit was damaging the industry.
"Children's television is suffering and what's produced in this country will go off the edge of a cliff in the next couple of years, unless something is done," he said in an interview with The Guardian. "The ideas will still be conceived here, but they'll be made elsewhere."
Animation tax relief in Ireland, France, Canada and Spain's Canary Islands is between 37% and 50%, compared with 25% in Britain, he said.
"I have the Spanish calling me all the time, saying 'Why don't you come to the Canaries, where it's up to 50%?' We have to consider it," he added.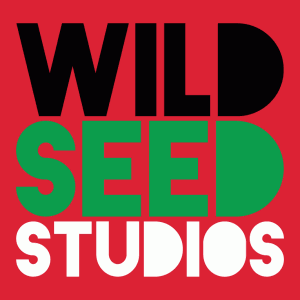 Wildseed was founded in 2013 by Aardman's former head of broadcast Miles Bullough and Jesse Cleverly, former head of co-productions and acquisitions at BBC Children's.
It has since become the leading UK destination for emerging and established talent looking to produce creator-led scripted live action and animated content for children, families and young adults for the international market.
Its worldwide hits have included family live action series The Last Bus (Netflix), multi-award winning feature film Hungerford, children's animation series Dodo (Sky Kids), kids 8-11 animated comedy Counterfeit Cat (Disney Channel) and soon-to-be-screened Special Ama's Story (Sky Kids).
Wildseed said the partnership with Mediawan Kids & Family, part of European independent multi-genre studio Mediawan, would enrich its catalogue with new animation and live action content and extend its network of international talent while also providing a strong and complementary addition to its existing portfolio of studios.
Wildseed Studios co-founder and creative director Jesse Cleverly said: "We are excited to be part of the Mediawan family and hugely admire their modern, agile approach to creativity and partnership.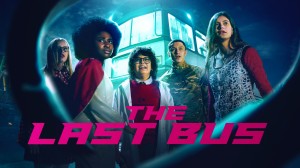 "With Mediawan's support, we look forward to discovering more award-winning creators and their original properties, producing more world-class content for audiences below 30 and growing Wildseed within the Mediawan group.
"One of the attractions of Mediawan for us was the ability to continue to drive our own diverse slate of shows as well as working with other studios in the group to develop co-productions with a truly international focus."
Mediawan Kids & Family is the European leader in animation and produces premium TV shows, high-end feature films and digital content for kids, tweens, young adults and families.
Its five production labels include Method Animation, ON Classics and Joann Sfar's Magical Society, along with new 2D animation TV label for kids Somewhere Animation and tweens live-action studio Elliott Studio.
Mediawan Kids & Family president Julien Borde said: "Wildseed is a renowned and well-established UK producer with a strong network of international talent and partners.
"They have a unique take on innovation and a real know-how on talent incubation. We are thrilled to start working with them to allow new talent to bring new stories and universes to kids, young adults and families.
"Wildseed will pursue the development of its own slate of content but also partner with our studios in Europe to bring new co-productions to the market."
Mediawan's rival Paris-based animation film maker and distributor Cyber Group Studios, best known for its award-winning Gigantosaurus series, acquired a majority stake in Bristol animators A Productions just over a year ago and the two are now jointly producing a new kids' animated series Digital Girl.
A Productions already boasted a strong reputation for producing award-winning children's content for many major UK and US broadcasters and streamers prior to the takeover, including working with some of the world's most iconic characters.
It also produced JoJo & Gran Gran for CBeebies – the first UK pre-school animation to centre on a Black British family.
Financial details of the Wildseed and A Productions takeovers have been disclosed.