Former HM Revenue & Customs inspector Mark Andrew has joined ForrestBrown, the Bristol-based research and development tax credit consultancy, as a senior tax specialist.
Mark, pictured, worked at the Revenue for nearly 35 years, specialising in HMRC inquiries. He brings a wealth of experience, in particular having worked for HMRC's R&D unit since it was formed in 2006.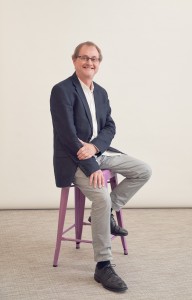 An expert in helping companies use the incentive and ensuring they follow the rules, he is the second former HMRC inspector to join ForrestBrown, the UK's largest business of its kind, and is working alongside fellow senior tax specialist Malcolm Henderson.
He is based in ForrestBrown's Bristol and London offices, applying his in-depth knowledge to help clients using its dedicated inquiry support service, which was launched earlier this year in response to HMRC's move to prevent abuse of the government's R&D tax relief scheme for SMEs.
The service aims to help businesses facing an HMRC inquiry into their claims – whether they were prepared in-house or through another adviser.
ForrestBrown managing director and founder Simon Brown said: "Our inquiry support service was launched earlier this year in response to HMRC taking steps to combat fraudulent claims and making it even clearer what information it expects to receive in support of R&D tax credit claims.
"The landscape for R&D tax incentives has changed, which we expect will prompt a rise in the number of inquiries being opened.
"Mark's appointment deepens our insight into HMRC and its inquiries process. As part of our inquiry support service team, he will help clients to understand not only what HMRC are asking – but why. Adding him to our already senior and experienced team bolsters our ability to protect businesses and resolve R&D tax credit inquiries on their behalf.
"Employing not one but two former HMRC inspectors demonstrates our commitment to setting high standards in our industry and delivering quality work. I'm confident that, as a result, our clients and partners benefit from best-in-class R&D tax credit advice".
Mark said he was looking forward to having the opportunity to apply his knowledge of the R&D tax credit legislation and his understanding of HMRC's inquiry processes.
"R&D tax credits can really help innovative businesses grow and of course can add growth fuel to the UK economy, but it's important that clients know who to turn to when facing an inquiry from HMRC," he said.
"Working closely with Malcolm and our team of sector specialist experts, we will review R&D tax credit claims prepared by others and help clients looking to resolve their case."
Mark will also contribute to ForrestBrown's in-house development programme, the Learning Lab, passing on his knowledge and experience to the next generation of tax professionals working at the company.
Last year ForrestBrown celebrated its fifth birthday and became a wholly owned subsidiary of alliantgroup, the premier provider of tax credits and incentives. Earlier this year it recruited the 100th employee to its rapidly expanding team of specialist tax advisers, sector specialists, lawyers and ex-HMRC inspectors.