Bristol-headquartered Triodos Bank UK has been voted 'best ethical financial provider' at the British Bank Awards 2023 for a second year in a row.
The awards are determined by customers voting for their favourite product provider by giving them a rating out of five and then a review on the Smart Money People website.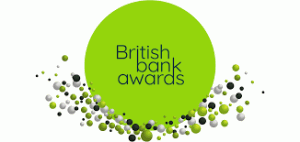 Rating for customer service, NPS, value for money and whether they felt fairly treated are also given. More than 150,000 people voted in this year's awards.
Customers who voted in this year's awards described Triodos Bank as 'exemplary' for its transparency and praised its ethical approach to lending, as well as its friendly customer service.
Triodos Bank UK was a finalist in five other categories, including 'Best Current Account Provider', 'Best Investments Provider', 'Best Savings Provider', 'Best British Bank' and 'Best Banking App'.
Triodos Bank UK chief executive Bevis Watts said: "Let's not forget that banks have a critical role to play in addressing issues such as climate change, biodiversity loss and inequality.
"They can make conscious decisions about what they finance. Thankfully more and more people are realising this fact and now switching to banks with greener credentials.
"For us sustainability and ethics have always been central to who we are and everything we do has a focus on these positive values.
"We're immensely grateful to all our customers who provided reviews with Smart Money People to help us win this award for the second year in a row."
Triodos Bank focuses on what it calls making money work for positive change and uses customers' deposits to provide a range of finance and tailored support to progressive companies, social enterprises and charities making an impact, both from an environmental and social perspective.
The range of services includes current accounts, investments and savings.
The British Bank Awards are now in their ninth year. Triodos Bank UK, the UK arm of Dutch sustainable banking group Triodos, has been named a winner across a variety of categories at every awards since 2020.
Smart Money People CEO Jacqueline Dewey added: "It is no surprise to see Triodos Bank has been awarded best ethical financial provider, since the bank is a leading expert in sustainable banking.
"Across its three ethical products: cash ISAs, stocks and shares ISAs and investments, our reviews show Triodos customers have praised the bank for being value-aligned, serving both the planet and its communities.
"With a high priority on transparency, Triodos Bank customers can see exactly what projects their money is supporting through regular newsletters. In our reviews we can see many customers have also cited Triodos Bank's responsive and efficient customer service. Congratulations Triodos Bank on a well- deserved win."
Founded in 1980, Triodos has become a global front runner in sustainable lending and investment and co-founded the Global Alliance for Banking on Values, a network of 60 sustainable banks.
It has banking activities in the Netherlands, Belgium, Spain and Germany as well as the UK, where it has operated in the UK for nearly 30 years and now employs around 200 staff in Bristol, London and Edinburgh.