A diverse group of five fledgling firms in areas ranging from artificial intelligence (AI) to video collaboration and vertical farms has been selected to take part in the second Oracle Startup Cloud Accelerator programme in Bristol.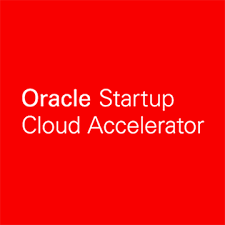 The six-month programme provides enriching, collaborative partnerships to take high-potential cloud-based innovators to the next stage of growth. 
Run by members of Oracle's research and development team, the Oracle Startup Cloud Accelerator provides mentoring from technical and business experts, state-of-the-art technology, a co-working space at Bristol's Engine Shed innovation hub as well as access to Oracle customers, partners and investors and free Oracle Cloud credits.
It also offers an ever-expanding global network of startup peers, as well as a global alumni program to its cohort.
The five firms, which were chosen from a competitive and diverse pool of applicants, are:
Gapsquare – a Bristol-based leading provider of pay transparency and gender pay gap analysis founded by Dr Zara Nanu, pictured. Its software provides insights into pay equity and the reasons behind it and provides companies with data-driven recommendations for change.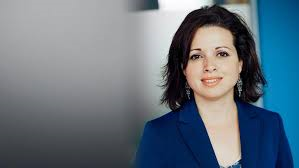 Snap Tech – based in Bristol and London, it is changing the way the world shops. It offers world-class visual search tools for publishers, retailers and influencers in the fashion industry and beyond, which are proven to drive revenue. It leads consumers to exactly what they want to buy online through a blend of visual search, AI and machine learning.
LettUs Grow – a designer of efficient irrigation and control technology for vertical farms. Its aeroponic grow beds and farm management software deliver higher crop yields, reduce production costs and make farmers' lives easier. Bristol-based LettUs Grow's novel technology represents a step-change in a fast-growing global market.
We Build Bots – a Bristol and Cardiff-based developer of IntelAgent, an AI and analytics platform for the contact centre. Working across web, messaging platforms, voice assistants and social, IntelAgent is changing the shape of customer service, and helping businesses save money, make money and delight customers.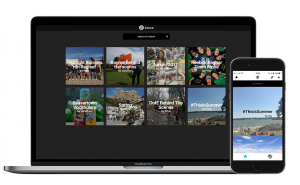 Sauce – a cloud-based video collaboration platform that empowers businesses to create video content with their teams and community globally, powered by smartphones. The Sauce platform, pictured, makes video production easy, affordable and authentic by providing a seamless way to gather video footage from a large number of people, collaboratively review on the cloud and edit using the Sauce in-app editor or third-party software. London-based Sauce's platform is available as an iOS, Android and Web app.
Startup ecosystem and accelerator senior vice-president Reggie Bradford said: "The startups in Bristol continue to raise the bar for global cloud innovation, and we are proud to welcome a select group of five to our second cohort.
"Following the success of our initial cohort in Bristol, we will continue to leverage our cloud expertise, leading cloud products, and global network to support their rapid growth."
Start-ups in the successful inaugural cohort included Duel, GRAKN.AI, iGeolise, TrailApp and Interactive Scientific, whose founder Becky Sage, pictured, won the 'InFocus Women in Innovation' award and has helped increased the visibility of women leaders in tech by using the digital experience to mix science and technology – so taking chemistry out of the textbook and into the real world.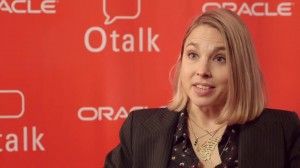 Oracle, which has a cloud development centre in the Bristol, launched a pilot start-up accelerator centre in the Indian tech capital of Bangalore in 2016. Its success – 80% of the firms have received funding – prompted it to plan seven more across the globe, with Bristol the first of these.
Other global locations include Austin, Bangalore, Bristol, Delhi–NCR, Mumbai, Paris, São Paulo, Singapore and Tel Aviv.