A multidisciplinary team at Bristol-headquartered national law firm TLT has advised on the sale of iconic British menswear brand T.M. Lewin.
TLT's specialist retail sector team, led by corporate partner Jon Gill and including a wide range of experts, worked with SCP Private Equity on all aspects of the acquisition from structuring, financing, due diligence and acquisition documents to completion.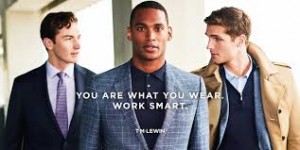 Vendor Bain Capital Credit had owned the upmarket shirt and suit maker for five years. It was established in 1898 and had sales of more than £120m in its latest full-year results.
It has seen a rapid growth in online sales, totalling more than 30% of the group's revenues last year.
However, all its 66 stores across the UK are currently closed under the coronavirus epidemic-related lockdown.
TLT head of retail and consumer goods Perran Jervis, pictured below, said: "The retail sector has undergone significant changes as a result of the growth of online and will face even further disruption as a result of the global pandemic.
"Even the most well-established brands are facing difficulties and will need to find ways to adapt to survive, whether that's through a sale or some other form of support.
"We are delighted to have played a role in this important step in T.M. Lewin's 120-year history and to be applying our own expertise to support the industry as it navigates the current uncertainty."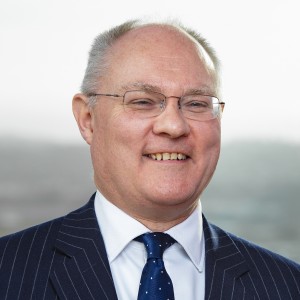 SCP is a London-based private equity investor specialising in the consumer sector.
Managing partner James Cox is working alongside a seasoned team of investment and operating experts, including Robert Schneiderman (ex-KPMG and Hilco), who combined have led liquidity events totalling more than £30bn in the sector.
The SCP team also includes Paul Taylor, the ex-managing director of Harrods, and former Asda chief executive Allan Leighton, who has also sat on Selfridges' board.
James Cox said: "There are significant headwinds against great retail businesses in the current environment, but we wholeheartedly believe in the enduring attraction of brand Britain.
"I was impressed by TLT's broad range of expertise and the team's understanding of the retail sector and private equity transactions. They moved quickly, delivered excellent work in a very short space of time and ensured that we can now focus on helping T.M. Lewin adapt to the rapidly changing retail landscape."
Retail is among TLT's key sectors and the firm has worked for brands such as boohoo, Superdry, N Brown, Anthropologie, Matalan, Peacocks, Austin Read, Jaeger, Jane Norman and JD Sports.