A Bristol intellectual property consultancy has been sold as its founder, a key player in the sector, enters retirement.
JDIP was launched in 2015 by John Dean, who had previously spent nearly 21 years with Withers & Rogers in Bristol.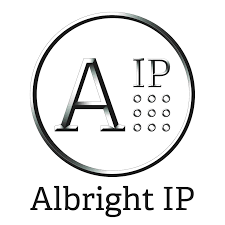 As a partner of the firm, he worked on clients in diverse sectors across Europe, the US and Japan on a wide range of patent and intellectual property (IP) cases, including prosecutions and appeals.
He has now sold JDIP's client portfolio to Cheltenham-based patent and trade mark attorneys Albright IP.
Albright IP managing director Robert Games, said JDIP had a strong reputation as a key player in the intellectual property domain.
He said: "I would also like to thank John Dean for approaching Albright IP and giving us the opportunity to expand our client base and develop our firm further throughout the South West.
"Most of the clients have now been engaged with and are moving forward with Albright IP.
"We look forward to working with them and showcasing the broad range of IP sector experts we have within Albright IP.
"Clients will also benefit from our in-house trademark department, which will be able to support the branding exercises of clients."
Albright IP's expanded team of experts will now serve the former JDIP clients, ensuring a smooth continuation of their intellectual property journeys.
The acquisition allows Albright IP to strengthen its already extensive presence across the South West, particularly in Bristol.
The venture has already led to collaborations with excellent referral partners in the Bristol area, previously associated with JDIP, creating new beneficial relationships, Mr Games said.
"We're delighted to be involved in assisting some of the clients who are on growth journeys of their own and have significant IP interests. We're looking forward to supporting them in that process," he added.
Financial details of the deal have not been disclosed.