Spherics, the Bristol start-up whose innovative platform helps small firms measure, mitigate and manage their environmental impact, has been acquired by accounting tech giant Sage.
Launched just two years ago, Spherics secured grant funding through Innovate UK's Sustainable Innovation Fund in the same year, when it was also recognised as the best in early-stage UK-based climate tech business winning Tech Nation's "Net Zero" award.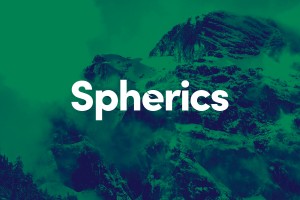 Spherics co-founder George Sandilands, pictured, described the business as being on a mission is to support organisations approaching sustainability for the first time, as well as those who already have quality systems in place.
Spherics' accessible tool for environmental reporting and management fills a gap in the market, empowering small businesses to monitor and reduce their emissions – turning a process that is often time-consuming, complex and expensive into one that is simple, powerful and affordable.
Spherics, which became B Corp Certified this year and is a signatory of the Better Business Act, also helps small firms apply carbon emission factors to procurement categories such as delivery, accommodation, electricity and travel to estimate the associated carbon footprint of a transaction.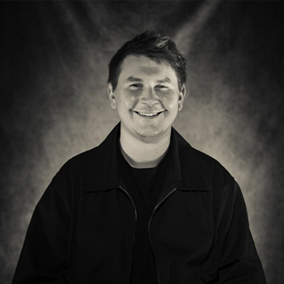 This approach supports customers with spend-based analysis and aligns with the Greenhouse Gas Protocol, the globally agreed standard for measuring carbon emissions.
Sage said the acquisition, details of which have not been disclosed, reinforces its commitment to sustainability, which it added was "in line with its purpose of knocking down barriers so everyone can thrive".
Sage EVP cloud operations Amaya Souarez said: "We know that small and medium-sized businesses care about the impact they have on the environment, and our research shows that they want to work with suppliers and partners that can help them understand and address it.
"The acquisition of Spherics represents an important milestone in our sustainability strategy. By combining Spherics' innovative software with Sage's digital network, we are connecting businesses with their customer and supplier emissions data, enabling easy and collaborative climate action across value chains which helps to reduce carbon."
George Sandilands added: "Our vision and mission align very much with Sage's core values, and we are excited to embark on this new journey to help small and medium-sized businesses knock down barriers to a more sustainable future.
"Global emissions are still rising fast, and we need immediate and meaningful climate action across the world.
"Together with Sage we can help make a global impact on greenhouse gas emissions by supporting SMBs on their journey to net zero."
Sage has pledged to fight climate change and help protect the planet, by halving its own emissions by 2030 and becoming net zero by 2040, by supporting SMBs to get to net zero, and by advocating for policy and regulatory frameworks to support the transition to a low carbon economy.