Anything But Grey, the specialist Bristol-based creative agency for businesses seeking to engage with a 50-plus audience, has been appointed by Saga to handle consumer PR for the launch of its new digital media brand.
Saga Media is a new division of Saga, the long-established group that provides a range of products and services exclusively for the over-50s, such as insurance, holidays and the UK's best-selling monthly magazine.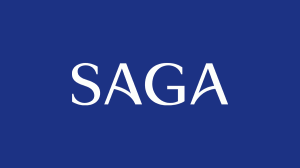 Created to be a voice for its audience, Saga Media focuses on its perspective, experience and "discerning outlook" through inspiring and original editorial content.
The brand will establish a range of free-to-all digital media formats including Exceptional.com, a consumer website which began last month.
Anything but Grey was launched last December by Bristol creative agencies Bray Leino and Speed Communications with the aim to deliver breakthrough marketing campaigns that celebrate the unique attitudinal differences of older consumers, rather than categorising the group into one demographic.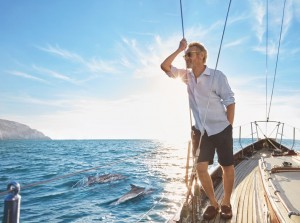 It has since been touted as one of PR Week's agencies to watch this year.
Saga Media CEO Aaron Asadi said: "The team at Anything But Grey really understand what we're about at Saga Media.
"The experience, passion and creative strength of the team really stood out. This partnership will see us work together to change the outdated attitudes to later life audiences and help them feel seen, understood and connected."
Anything But Grey PR strategy and creative director Sarah Firth added: "When we were creating Anything but Grey and discussing founding clients we'd love to work with, we unanimously agreed it had to be Saga.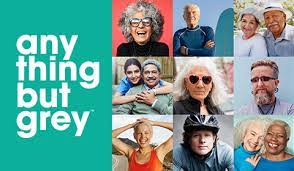 "There is such synergy between what the team at Saga Media want to achieve and our own ambitions. We are very much looking forward to shaking up the status quo together in 2023."
Bray Leino, whose offering spans strategy, creative, digital, media, brand development, events and brand activation, and PR and communications agency Speed Communications – both part of Devon-based MISSION group of creative agencies – collectively have 17% of their workforce in the 50-plus age bracket.
Anything But Grey co-founders Sarah Firth and executive creative director Nicola Roberts can call on a team of more than 30 creatives, strategists, earned media specialists and client services leads who are all reflective of the target audience.
At the time of its launch, Anything But Grey pointed to research showing nearly 90% of people aged over 55 said they felt unhappy with the way advertising represented them.
It said this showed an urgent need for the marketing industry to work more effectively to reach an audience representing 4.5m people.