Bristol-based investment specialists Alpha Portfolio Management has recruited Mark Sevier in a move that re-unites him with ex-colleague and fellow Rowan Dartington co-founder Andrew Morris.
Alpha was launched last year by Bristol investment management firm RC Brown as a third party discretionary service led by Andrew Morris, who has more than 30 years' stockbroking and fund management experience. He was managing director of Signature in Bristol until last year.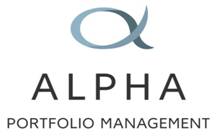 Also with Alpha at the launch was senior fund manager Joe Dyer and administrators Helen Parry and Claire Hudd.
Mr Sevier's arrival brings together two of the mainstays of Rowan Dartington in Bristol and continues Alpha's rapid expansion. He will take overall responsibility for Alpha's investment strategy and brings a wealth of knowledge and insights. At one time Rowan Dartington boasted the largest specialist investment team in Bristol.
Mr Sevier has more than 30 years' experience as a research analyst, having been Star Mine rated for a number of years. He was head of equity research at Rowan Dartington.
Also joining Alpha is another ex-Rowan Dartington staffer James Gardner, who has nine years' experience researching and analysing collectives. He becomes head of propositions, taking responsibility for proposition development and collectives research.
Alpha offers a model-based, low-cost managed portfolio service for clients with minimum assets of £20,000 and a bespoke portfolio service from a minimum of £100,000.
Mr Sevier said: "Having worked with Andrew for more than 30 years, the chance to work with him and the team is an exciting opportunity. Alpha is in a very desirable situation of having extensive research capabilities and collectively we are able to draw on many years of expertise. This coupled with a dynamic yet sophisticated operational framework that can also boast an attractive cost structure, is really refreshing".
Mr Morris, principal and head of business development, added: "Mark and James are well respected industry figures and bring considerable expertise in research and proposition development.
"I am in the very fortunate position to have worked with Mark all my professional life and I can't think of anyone better placed to support our investment stance. With the ever-increasing concerns that both clients and advisers have over global markets, it's crucial to ensure that you're aligned with first rate research and investment expertise, and Mark and James significantly enhance our offering.
"Not only are he and James highly regarded in our industry they are a pleasure to work with. Looking forward we have an exceptional team and today's appointments mark a key step to us achieving our goal of being a leading regional provider of bespoke investment solutions and leave us well placed for future growth".