Funds under management at Bristol-based 'green' investment firm Rathbone Greenbank have exceeded £1bn for the first time as ethical investing moves into the mainstream.
The firm's specialist ethical and sustainable investment team has been a pioneer in the field, expanding to meet demand to include a total of 22 staff in its Bristol headquarters and offices in London and Liverpool.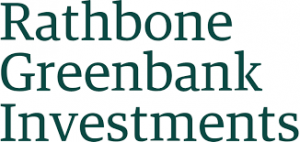 Rathbone Greenbank said an increased awareness among consumers, particularly younger ones, of the ethical implications of investing has meant that more people are looking to put their money into companies that reflect their own environmental or societal values.
A YouGov poll on behalf of UKSIF and Rathbone Greenbank for Good Money Week showed that 57% of the British public believe investment managers have a responsibility to ensure their holdings are managed in a way that is positive for society and the environment. 
Rathbone Greenbank fully integrates environmental, social, governance (ESG) and ethical factors into the management of investments on behalf of its clients, and has a dedicated research team conducting detailed analysis of corporate ESG performance.
Head of Rathbone Greenbank Investments John David, pictured, said: "The UK has become a hub for innovation in sustainable investment. What was once seen as niche has now become mainstream. We are pleased to be at the forefront of this movement, driving change in business and society through ethical investment.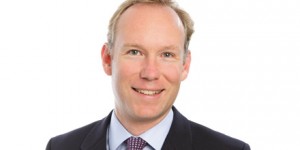 "We seek to enhance long-term investor returns while endeavouring to play a leading role in the responsible deployment of capital. Contrary to some historic perceptions of ethical investment performance, we believe that companies demonstrating strong social and environmental management and good corporate governance, while also providing products and services that meet the needs of a changing world, are likely to be good long-term investments."
Over the past decade the Greenbank team has dedicated time and resource to driving positive change in business practice, such as its work to see the inclusion of a supply chain transparency clause in the UK's Modern Slavery Act 2015. 
This year a particular focus has been the area of health and nutrition. In partnership with other sustainability-minded investors, Greenbank has created an investor policy framework to help investors make informed decisions when investing in the food and beverage industry.
The recent recruitment of additional specialist ESG-focused charity investment managers will help drive growth further at Greenbank, as will the need to meet the desire of a growing number of private clients to reflect their values in their investments.
Rathbone Greenbank Investments is part of Rathbone Investment Management and handles investments for individuals, charities, other not-for-profit organisations, trusts, and pension funds.