A strong performance by West exporters has put the region ahead of the UK for overseas sales growth. Exports by West firms increased by 4.8% to £3.4bn during the first quarter of this year compared to the same period last year, latest figures released by HM Revenue & Customs show.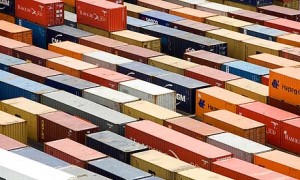 The first quarter of 2013 also marked the third successive quarterly increase in exports from the region.
The South West experienced the largest percentage rise (3%) in exporting businesses from Quarter 1 in 2012 (3,660) to the same period in 2013 (3,770).
However, despite the recent improvements, the South West had the smallest total value of exports – £12.7bn for the year ending March 2013. This is just 5.7% of England's total and represents a 1.5% drop from the previous year.
UKTI regional director Russell Jones said that while the annual fall was disappointing, the improvements in the last three quarters showed promising signs of encouragement.
He also urged the region's firms to renew their efforts and take advantage of the support available to businesses via UKTI's services.
"It is disappointing that we have seen a dip in annual exports but we need to remember that the South West enjoyed a record year in 2011. Despite the fall, there are still positives when you look at the detail, such as the increasing number of exporters we have seen in the last three quarters. However, we cannot afford to be complacent – there is still much room for improvement and we want to see more companies stepping up to the international trade challenge.
"I would advise companies to renew their efforts to grow their business overseas and take advantage of the many opportunities out there while UKTI continues to work hard with its many partners to help ensure they have all the support they need to succeed.
While most regions have seen an increase in the number of exports to non-EU countries, the South West continues to trade the most with EU countries with the region's top partners being Germany and France. Machinery and transport equipment, and manufactured goods continue to be the most exported commodities from the region, while the South West remains one of only two regions with 'Food and Live' commodities in their top five export goods.
Russell added: "As a region we are heavily dependent on exporting to EU countries, and while these are important, there are so many more commercial opportunities in emerging and high growth markets to be taken advantage of. These markets, including Brazil, China and Indonesia, are undoubtedly where the prize of prosperity lies and UKTI plans to organise visits to these lucrative countries, amongst others, in the next year.
"Although the prospect of trading internationally can be daunting, support organisations can play an instrumental role in helping businesses flourish and mitigate the risk of exporting by providing access to essential knowledge and expertise. Exporting can open so many doors, so once you start, there's no limit to where you can go."
Phil Cotton, South Region Chairman at accountants KPMG, said: "These results should boost business confidence in the South West and I hope will encourage more businesses to consider selling abroad this year.
"The last two years have proved trying for exporters in the South West as troubles in the EU, our primary export market, dampened demand for our products. However, this year has started strongly with order books filling up steadily with sales from overseas.
"However we remain vulnerable to sudden shocks in the EU, so the stability of their economies might be the deciding factor in our overall export performance this year. If businesses are to fire the starting gun on growth they must look beyond the EU and target untapped markets in the BRIC countries and beyond."