Accountancy group Deloitte's Bristol office has appointed Louise Durkan as a partner in its national special situations mergers & acquisitions (M&A) team in a move that brings her back to the firm after three years.
Louise, pictured, spent more than ten-and-a-half years at Deloitte in Bristol as an assistant director and director.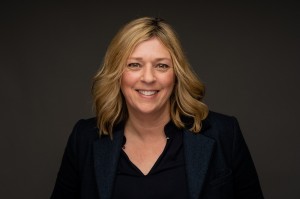 She has re-joined the firm after three years at boutique business advisory firm Quantuma in Bristol, where she was a partner and, later, managing director.
Earlier in her career she worked for 'big four' accountancy firms KPMG and Ernst & Young (now EY) as well as international firm Grant Thornton.
She has more than 25 years' experience in restructuring, advising a wide range of clients, including multi-national corporates, lenders, private equity-backed, midmarket and owner-managed business.
She also has a wealth of experience in advising stakeholders in stressed and distressed situations in assessing their options and then implementing the optimal solution.
As well as being a Licenced Insolvency Practitioner, Louise is also a National Council Member for R3 – the trade body for the restructuring industry and was its regional chair for two years.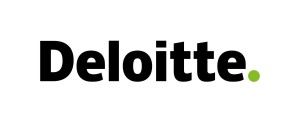 In her new role at Deloitte she will work in the recently remodelled special situations M&A offering.
This team's expertise lies in M&A services for clients facing challenging, complex or business critical issues, where specialist situational expertise and advice is the key to delivering the best outcome. The team works across all geographies and sectors.
Louise said: "This is a new and exciting role working alongside Dan Renton running a growing national team. It's great to be back at Deloitte and I'm bringing with me all the skills picked up in my absence."
Deloitte specialist situations M&A lead partner Dan Renton added: "I'm really pleased Louise has chosen to join the team.
"Her experience in this specialist M&A field is incredibly strong and we have a strong pipeline of activity where we can help our clients navigate what can be challenging times, successfully."
The special situations team offers independent and bespoke M&A services to a wide range of clients, bringing together deep industry knowledge and breadth of situational experience deliver the optimal outcome and preserve value.
This team helps clients with accelerated M&A, non-standard M&A and complex carve-outs, acquisition of businesses with stress or creditor pressure, strategic option overviews, sale process monitoring and accelerated funding solutions.
Deloitte South West & Wales practice senior partner Martyn Gregory said: "I'm very pleased to welcome Louise back to the Bristol office.
"She will be a great addition to the partner group in the South West and Wales – a practice that continues to grow and make an impact that matters in the regional economy and the local community."