Airbus's Filton plant is to play a significant role in the aerospace giant's mission of putting a zero-emission commercial aircraft into service by 2035 following the opening of a specialist hydrogen technology centre on the site.
The new Zero Emission Development Centre (ZEDC) will lead research into developing what Airbus is calling a "cost-competitive cryogenic fuel system".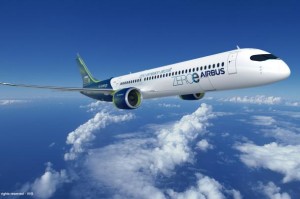 The Filton plant, pictured below, is already a world-leading design and engineering centre for aircraft fuel systems and the new ZEDC is already working with similar units in Airbus plants in France, Germany and Spain.
Airbus employs around 4,000 engineers at Filton who work in wing and landing systems design as well as fuel systems.
Just under a year ago Airbus opened a £40m research and testing facility at the plant to work on the next generation of aircraft wing, landing-gear systems and fuel system designs.
The European plane maker has ambitions to put its hydrogen-fuelled concept ZEROe passenger aircraft, pictured, into service by 2035, with the Filton ZEDC leading its research into hydrogen-propulsion technologies.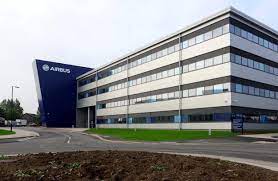 Airbus said the centre would cover the full product capabilities – from components up to whole system and cryogenic testing.
End-to-end fuel systems development, a speciality of Airbus in the UK, is one of the most complex technologies crucial to the performance of a future hydrogen aircraft.
The Filton ZEDC will be part-funded under the recent UK government commitment to guarantee £685m to the Aerospace Technology Institute (ATI) over the next three years to support the development of zero-carbon and ultra low-emission aircraft technologies.
Airbus sees hydrogen as one of the most promising zero-emission technologies to reduce aviation's climate impact.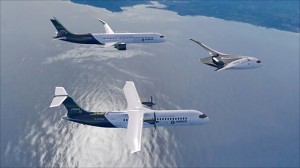 Hydrogen for fuel can be produced by using electrolysis to split water  into hydrogen and oxygen. If renewable power is used then it is described as 'green' hydrogen – a highly sustainable, low carbon fuel.
Last week Bristol Business News reported on how the city is emerging as leader in hydrogen fuel research, with the South West's first manufacturing plant for sustainable green hydrogen is to be opened shortly at the Institute of Advanced Automotive Propulsion Systems (IAAPS) on the Bristol & Bath Science Park at Emersons Green.
Airbus believes the aviation industry could use hydrogen in two ways – for propulsion in modified gas-turbine engines or converted into electrical power that complements the gas turbine via fuel cells, or to create e-fuels containing carbon dioxide but with no net zero greenhouse gas emissions.
Airbus chief technical officer Sabine Klauke said: "Establishing the ZEDC in the UK expands Airbus' in-house industrial capabilities to design, develop, test and manufacture cryogenic hydrogen storage tanks and related systems for the ZEROe project across Airbus' four home countries.
"This, coupled with our partnership with ATI, will allow us to leverage our respective expertise to realise the potential of hydrogen technology to support the decarbonisation of the aviation industry."
Work is already under way on cryogenic liquid hydrogen tanks at Airbus' existing ZEDCs in Madrid, Spain, and Stade, Germany – which are looking into composite structure technologies – and in Nantes, France, and Bremen, Germany, where metallic structural technologies are being researched.
All Airbus ZEDCs are expected to be fully operational and ready for ground testing with the first fully functional cryogenic hydrogen tank next year, and with flight testing starting in 2026 using a converted Airbus A380 superjumbo.
Hydrogen-fuelled aircraft will look different from today's airliners as they will need to accommodate hydrogen storage units that will be bulkier than current jet fuel storage tanks.