Bristol will miss the government's net zero targets unless it significantly upgrades its office buildings over the next 10 years, according to new analysis.

The report by leading property consultancy JLL, which has an office in the Bristol, concludes that just over 85% of the city's office stock – totalling nearly 14m sq ft – is at risk of failing to meet the UK government's target for all non-domestic properties to have an EPC B rating by 2030.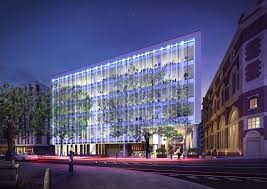 While Bristol is performing better than the average of 90% across all of England and Wales' leading regional centres, JLL says it will still be a tall order for the city to hit the target, especially as the city council was the first in the UK to declare a climate emergency and also commit to achieving net zero status by 2030.

The report, Sustainability and Value in the Regions, says that no completed office development in any of the eight UK regional centres has yet achieved the UK Green Building Council's (UKGBC) embodied and operational net zero carbon standard.

It also reveals that just 10% of total existing office stock in Bristol is BREEAM Good to Outstanding, compared to 16% nationally.

Bristol is benefitting from cutting-edge office scheme suchy as Aurora at Finzels Reach, pictured, a major regeneration project being developed by Cubex. It is counted among the BREEAM Outstanding rated offices highlighted in the report.

It will soon to be joined by Halo, a 116,000 sq ft office also at Finzels Reach, which has been accredited BREEAM Outstanding ahead of its completion – the first development outside London to achieve the toughest new assessment criteria.

The study also throws the spotlight on EQ, which will be the first new build office development in Bristol to commit to being net zero carbon in operation, in accordance with the UKGBC framework.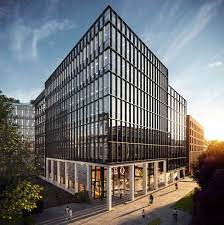 At 200,000 sq ft, EQ, pictured, which is being developed on Temple Way by CEG for completion in 2023, will be an all-electric building with 100% green energy supply.

JLL estimates that the UK's rate of repurposing commercial stock needs to hit 5% annually in order to help the country hit its 2050 carbon neutrality goal, which would be more than double the levels of redevelopment seen in the last decade. In Bristol, replacement rates currently stand at around 0.9%.

The research also shows that sustainability is rising up the priority list for businesses, resulting in growing demand for office space with the highest environmental credentials against a backdrop of lack of supply.

The office footprint of regional firms with science-based sustainability targets has more than tripled in the past three years to almost 4.5m sq ft across the UK.

Bristol accounts for just under 725,000 sq ft, which ranks it the third largest among the cities in JLL's sample.

JLL Bristol office lead director Simon Peacock said: "It is brilliant that Bristol was the first UK council to declare a climate emergency and encouraging to see that investors are increasingly prioritising sustainability targets, with some exciting, state-of-the-art green office schemes coming forward.

"However, as our report shows, there is still a long way to go to ensure regional cities, including Bristol, meet their goals.

"In the offices sector, we need to drastically improve the environmental credentials of existing buildings, drive up the rate of repurposing existing stock where appropriate and, when building new, keep challenging ourselves and raising the bar."
The research analysed the commercial property markets of Thames Valley, Bristol, Cardiff, Birmingham, Manchester, Leeds, Glasgow and Edinburgh. EPC analysis excluded Scottish cities.