The West of England's space industry could double in size over the next four years to employ around 2,000 people, with Bristol firms playing the lead role.
Space West, the cluster of advanced manufacturing firms, specialised tech businesses and academic and research organisations making up the industry in the region, is viewed as having major growth potential by the West of England Combined Authority (WECA).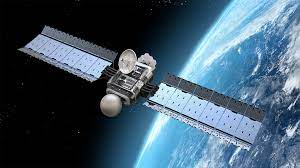 Metro Mayor Dan Norris, who leads WECA, has secured funding worth £136,000 from the UK Space Agency to help develop the cluster with the aim of creating 1,000 more jobs by 2027.
More than 100 organisations are involved in the space industry in the region, including Bristol-based Thales Alenia Space, which builds satellite technology used in important space missions such as the European Space Agency's Copernicus to track the health of the planet, and the National Composites Centre on the Bristol & Bath Science Park, which acts as a base for scientists, researchers and businesses to work collaboratively across labs and offices.
Other key Bristol players include CGI UK (formerly SciSys), which designs satellite systems, and aerospace giant Rolls-Royce at Filton, where it is developing small nuclear engines to rockets.
Space West also includes the University of Bath, where its Centre for Space, Atmospheric and Oceanic Science brings together a community of academics, researchers and postgraduates, including honorary professors to engage in interdisciplinary research, receive significant external research funding and collaborate with leading national and international research groups.
Among current projects at the centre, which has strong collaborations with the Met Office and the British Antarctic Survey, is one researching the use of ionospheric science to improve satellite navigation systems and radio communications.
These will be highlighted by Mayor Norris when he opens the UK Space Agency's Ignite Space forum on Tuesday at the Aerospace Bristol museum at Filton.
The event, which will bring together more than 300 of the UK's best and brightest space thinkers and companies, will give an opportunity to showcase the potential of Space West.
Mayor Norris will tell the gathering: "The West of England space sector is a success story. From the genuinely world-leading scientific research on developing state-of-the-art satellite systems to monitor and then address the impacts of the climate emergency here on Planet Earth to making nuclear-powered space missions a reality, we are harnessing the endless possibilities of space to boost all our communities.
"I'm pleased to have secured this £130,000-plus cash injection into Space West that we have developed so that, with our partners, we can go even further.
"My West of England mayoral authority will continue working to deliver so we can lever even more money to put rocket boosters under these and more exciting West of England space projects to protect our planet, secure our futures and explore our universe."