Ultimate Finance Group, which provides funding to small and medium-sized firms, has welcomed back Mark Bennett to its Bristol head office.
Mark, pictured, returns as a regional director having left the company in January 2010 to join a rival. With almost 20 years' experience within the industry he specialises in factoring, invoice discounting and export funding.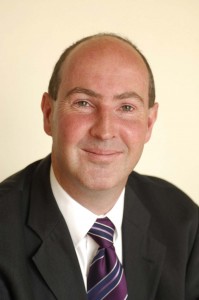 Although working out of the Bristol office he will be responsible for growing the business in South Wales.
He has already made a huge impression having arranged funding for two businesses totalling £250,000 in the first few weeks of joining the group.
Mark's move coincides with impressive growth for Ultimate Finance over the last 12 months with loans and other receivables increasing by 60% and the client base expanding across all funding types by more than 36%.
The group is also going through an expansion programme with a new office recently opened in Leeds, bringing the total to seven, and the sales team more than doubling across the UK.
Mark said: "Ultimate Finance is a forward thinking and ambitious company which has a great attitude towards helping SMEs find a solution to their funding problems. The 'can do' attitude of the group provides a great opportunity to write new business and I feel energised by the challenge ahead."
Martin Bennison, who leads the team in the South, is delighted to welcome Mark back.
He said: "He brings with him bags of experience, personality and enthusiasm. Although he has noticed quite a change since he was last here, as we have grown considerably in that time, he is pleased that we haven't altered our ethos and the way we do our utmost to help SMEs grow their businesses by finding the right funding solutions for them."