Bristol-based independent recruitment company RSG has continued its growth by opening its 10th office in the heart of Glasgow.
RSG, which has its main headquarters in Clifton, now has two offices in Scotland, the first having opened in Edinburgh nearly five years ago.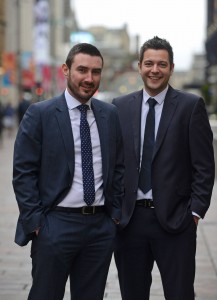 Glasgow has been opened under the group's Sanderson Recruitment brand and is the eighth office in the UK, with a further two in Europe.
RSG managing director Jon Ball said: "We are delighted to be building on the existing strong relationships we have in Scotland through our Edinburgh office with our new Glasgow team.
"Our focus is to deliver high-impact campaigns that support the wider market as well as attracting talent into more niche roles that are particularly important in the IT and financial services sector."
Sanderson is best known for its work in the IT, finance, business change, corporate services and Government sectors.
Sanderson's director for Scotland Andrew Morton said: "Our first Scottish office opened in Edinburgh almost five years ago. During that time, we've experienced huge year-on-year growth and are consistently ranked as the number one supplier by our customer base.
"The opening of our Glasgow office makes good sense given that we adopt an organic growth strategy. Having a base there allows us to develop our existing relationships in the west of Scotland."
The office on Glasgow's central Buchanan Street will have four staff led by Craig Bryce, 32, who grew up in East Kilbride in the south of the city.
Craig is returning to his home city after over four years working in RSG's Bristol HQ.
He said: "I'm really looking forward to it. It's great to be coming back to Glasgow with a brand as excellent as Sanderson and with all the support I'll have."
Pictured: Sanderson's director for Scotland Andrew Morton, left, with Craig Bryce, manager of the new Glasgow office