A Bristol-based specialist investment programme launched by two of the UK's leading recruitment industry entrepreneurs has helped launch a start-up targeting the renewable energy sector.
Surya Recruitment has been founded by Alka Graham, who has worked in the energy industry for more than a decade. It aims to promote growth in the sector by supporting people to move to greener jobs while also finding diverse talent across the UK.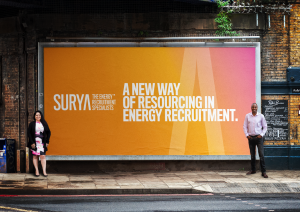 Surya, which means 'the sun' in Sanskrit, is the first business of its kind to be supported by TIMESTWO, which was set up last year by Bristol-based recruitment industry entrepreneurs Mike Beesley and Keith Dawe.
Over the past four decades the pair have created some of the fastest-growing businesses in the sector, including Sanderson and Resource Management, which are part of the Resource Solutions Group (RSG).
TIMESTWO invests in and supports start-ups and scale-ups with the aim of finding the industry's next big names.
Surya, which is based in the same office park at Pill with TIMESTWO, will operate nationally and internationally while also focussing on the South West's rich seam of energy talent. The region is an established hub for renewable energy and home to major players such as Good Energy and Ecotricity, among others.
Surya has gone ahead with its launch during the current coronavirus lockdown as its intention was always to help the energy sector face its most serious challenges.
Alka, pictured, said: "Now is the time to help our renewable energy businesses achieve significant ambitions as we head into the new dawn of the post pandemic world.
"Our business model is based on facing tough challenges – around tackling climate change by resourcing across sector areas, enabling people to move from oil and gas to renewables, and by finding people from different backgrounds.
"These will remain some of the biggest issues the sector has to face both locally and globally in the years ahead. We want to use our networks and knowledge to be a part of the solution."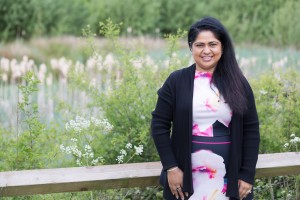 Mike Beesley added: "There has never been a greater need for different, more effective and representative ways of thinking.
"We are committed to supporting new innovation and technologies that can create alternative ways of powering the planet, and diversity and inclusion must be at the heart of these new solutions.
"The future of both the recruitment and energy sector is certainly brighter now Surya is in the world."
TIMESTWO has also invested in two specialist recruitment firms and a network for senior HR professionals.
Pictured, top: Surya Recruitment founder Alka Graham and candidate resourcing lead Leon Simpson with a mocked-up version of its new brand advertising created by Bristol agency Stuff Advertising. Photograph by Barbara Evripidou of First Avenue Photography