The West's small to medium-sized manufacturers are set to go on an investment spree to meet the expected increase in demand sparked by the economic recovery, a new survey shows.
Four in five firms in the sector plan to buy new capital equipment over the next year, with the average spend likely to be more than £100,000, according to the Manufacturing Advisory Service's (MAS) latest manufacturing barometer.
And with more than 8,500 small and medium-sized (SME) manufacturing companies – those employing between two and 249 people – in the region, this could mean many millions of pounds of investment across the sector.
Nearly two thirds of firms plan to buy new plant and machinery, almost half say they will upgrade their IT/communications infrastructure and just under a third plan to improve their premises.
MAS area director Simon Howes, pictured, said: "We are encouraged that a number of recent surveys, including the MAS Barometer, have pointed to an upward turn in growth and increased investment intentions among the UK and South West manufacturing community.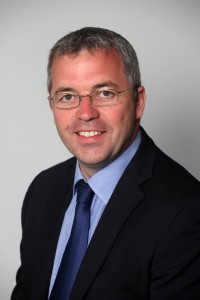 "Such investment is crucial if firms are going to take advantage of the opportunities presented in predicted growth markets such as offshore wind and nuclear.
"In order to grow a business and maintain healthy and sustained growth, companies need to develop and implement their business strategy and capital investment plans to increase capacity and maintain or enhance product quality. It is also vital to continue to update successful current products and to develop and introduce new ones to their range."
The Chartered Institute of Marketing's South West ambassador for small businesses, Richard Storey, added: "With increased capacity and greater manufacturing efficiency, competitive advantage will be essential in securing new business.
"There are now more opportunities to compete successfully in the UK and overseas. New markets, and the recognised benefits of reshoring, provide real opportunities for manufacturers of components, assemblies and finished products.
"Essential to success will be good product quality, delivery and service and persuading customers to buy on lowest lifetime cost of ownership rather than on price."
Accountants Grant Thornton's head of manufacturing in the region Mark Aldridge said it was crucial that manufacturers continued to invest if they were to retain their status as global leaders.
"So these figures will be welcomed by everyone, not least the Government, which has placed manufacturing at the centre of the UK's economic recovery," he said.
MAS is running a series of financial expert workshops across the region to support manufacturers with financial planning and ensuring future success is underpinned with a sound financial strategy. Visit www.mymas.org/events/south-west for more information.