Regional accountancy and advisory firm Bishop Fleming has welcomed its highest ever number of apprentices into the business.
The 60-strong intake – made up of 42 university graduates and 18 school leavers – represents a third year of successive growth in apprentice numbers at the firm, which has the largest of its seven offices in Bristol, and comes just two years after it became an accredited apprenticeship provider. 

Having achieved fee growth of 19% this year, Bishop Fleming has grown staffing to more than 460 people – continuing its ambitious growth plans to double in size in the next few years.
The new apprentices will work across the firm's offices in Bristol, Bath, Exeter, Plymouth, Truro, Torquay and Worcester.
Each trainee will receive an extensive induction plan for their first 100 days as they start to undertake their qualifications from the Institute of Chartered Accountants in England and Wales (ICAEW), with which the firm is a 'Partner in Learning'.
Bishop Fleming partner and people director Anna Averis said: "I am delighted that we have recruited a record-breaking number of trainees yet again this year, particularly as we continue our growth across the South West and West Midlands.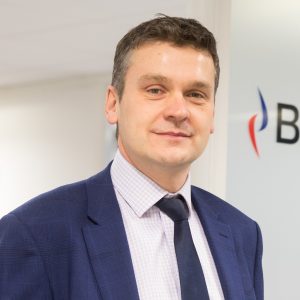 "As one of the few firms in the UK to have Employer Provider status it is fantastic to see that our apprenticeship programme is yielding great results."
In July the firm was ranked 14th in the Top 100 Apprenticeship Employers list for 2022, which showcases the best apprenticeship programmes over the previous 12 months – putting it alongside some of the country's largest employers, including the Army, BT and Royal Air Force.
Further recognition came last week when it won the Investing in People category at the 2022 Accounting Excellence Awards while next week it is in the running for Best Apprentice Programme title at the prestigious Chartered Institute of Personnel and Development People Management Awards in London.
Bishop Fleming managing partner Andrew Sandiford, pictured above, added: "We welcome our latest apprentices to Bishop Fleming and look forward to supporting them to reach their full potential while undertaking their qualifications.
"I wish them all the best with their future careers with us. I encourage any interested students seeking a similar rewarding career to contact us to find out about joining our 2023 intake and the exciting plans we have for our firm."
Pictured below: Bishop Fleming apprentices at the firm's induction week in Bristol