The University of Bristol has been named as one of the UK's most prolific for commercialising innovation and producing successful spin-out businesses.
The University Spinout Report 2021,produced by R&D tax relief firm GovGrant, ranks Bristol fifth for its achievements in producing thriving businesses over the past two decades.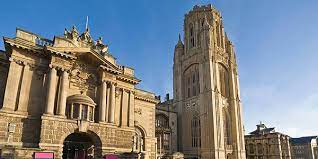 Over that time, it has helped to launch businesses with a combined value of £905.7m and accounted for 3.2% of all UK university spin-outs. These firms have gone on to raise a total of £235.4m.
The report commends Bristol for generating some of the country's highest-value spin-outs, with the most successful being Ziylo, which was bought three years ago by global healthcare company Novo Nordisk for £617m.
Ziylo is using the funds from the deal to create the world's first glucose-responsive insulin, potentially transforming the treatment of diabetes.
The University Spinout Report 2021 table is headed by the University of Oxford, with Imperial College London second, the University of Cambridge third and University College London fourth, see table below.
Oxford accounted for a sixth of all spin-out companies over the past 20 years, with Cambridge responsible for more than 11%.
GovGrant said it had launched the report to celebrate the UK's position as a global leader in innovation.
It is based on analysis of just under 1,000 UK spinout companies, a sample that comprises £19.28bn of capital invested, 4,489 deals and 1,907 investors.
In total, the top 10 UK spin-out companies by valuation are worth approximately £9.8bn. Of these, eight are in the healthcare industry. Healthcare is the dominant sector for successful UK spinouts, accounting for 45% with IT the next most successful with 24%.
GovGrant investment research analyst Adam Simmonds said: "This report highlights the huge value to the economy of UK universities, as well as the incredible depth of creativity and talent at our universities."
"It's no surprise to see pharmaceutical and biotech spinouts feature prominently: the UK is particularly renowned for innovation in these areas. You only need to look at the recent development of Covid-19 vaccines in the UK to see how accomplished we are in pharmaceutical innovation."
To read the full report, click here