Bristol-headquartered national law firm TLT, the leader of its future energy and real estate team and rival Burges Salmon's corporate responsibility head have been nominated in an awards scheme that focuses on leadership in driving forward the diversity and equality agenda.
TLT, which employs round 1,200 people across its six offices, including Bristol, has been shortlisted in the Retaining Female Talent category of the Law.com's Women, Influence and Power in Law UK Awards (WIPL UK) 2023. 

At the same time the firm's head of future energy and real estate Maria Connolly will line up in the ESG Initiative of the Year category against Kirsty Green-Mann, who is responsible for framing and driving Burges Salmon's responsible business agenda.
The awards honour women who have made a remarkable difference in the legal profession over the past year – whether in shaping the law, achieving outstanding results for their clients, being an outstanding jurist or assisting those in need of legal services.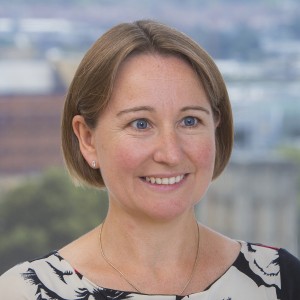 The ESG Initiative of the Year category is for women who have led on a specific ESG (environment, social and governance) initiative in their law firm or company during the past 12 months.
TLT's nomination recognises its commitment to the careers of female employees, exemplified by the introduction of initiatives to retain female talent, including the launch of TLT World – a fully flexible approach to working – and generous changes to their family leave provision, which included the introduction of a 'ramp up, ramp down' programme for expectant and returning parents.
Since delivering these interventions, TLT has achieved outstanding results in accelerating the firm towards achieving its target of 33% female partners by 2025.
Maria, pictured above, who has worked at TLT for more than  25 years having joined as a trainee, is shortlisted for her outstanding achievements in positioning TLT as a leading adviser in the future energy market, while setting a 'gold standard' for businesses wanting to achieve net zero.
In role at Burges Salmon, Kirsty, pictured below, aligns its ambition in terms of strategic positioning, recognise opportunities with and for clients and to take a pragmatic approach, balancing business priorities.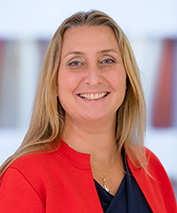 Primarily, she has led across the firm's climate action initiatives, and her work has helped Burges Salmon attain the EcoVadis Gold Sustainability standard ranking in the top 5% of participants globally.
It has resulted in Burges Salmon winning the title of 'Best law firm for eco-friendliness' at the Legal Cheek Awards 2022, the 'Law Firm Award for Sustainability' at the LexisNexis Awards 2022 and topping the 'Sustainable Business of the Year' category at the Bristol Law Society Awards 2022.
Kirsty is also a member of Burges Salmon's responsible business, community impact, and environment committees along with its diversity and inclusion group and represents the firm on a number of external forums in relation to responsible business and sustainability.
She said: "The nomination cements our firm's efforts for championing environmental, social and governance practices even further.
"It is fantastic to see our efforts acknowledged at this stage – knowing that there was a record number of entries this year makes it particularly meaningful."
The WIPL UK awards ceremony takes place on 8 March at the Royal Garden Hotel in London.
Burges Salmon employs around 1,000 people in its Bristol HQ and London and Edinburgh offices.