National law firm Foot Anstey, which has an office in Bristol, has been named as runner-up in the Technology Team of the Year category of a major legaltech awards scheme.
The annual British Legal Technology Awards acknowledge and reward excellence in legaltech and IT security.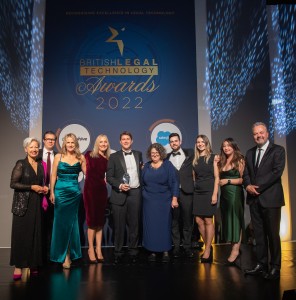 The Technology Team of the Year title recognises proven and outstanding team performance and was one of 12 categories contested at the awards ceremony in London.
The category was open to law firms, barristers' chambers, alternative legal service providers (ALSP) and in-house legal departments and awards the team that had distinguished themselves through successful implementation, integration and adoption of technology.
The judging panel recognised Foot Anstey's human-centric approach, which has involved digging into different use cases and preferences and adapting technology to ensure it is properly positioned to solve the specific challenges and creates benefits aligned to our strategic themes.
Foot Anstey chief technology officer Dave Bloor said: "It is fantastic to be recognised in this way. The team is committed to delivering great experiences with technology in a commercially focused and results driven way.
"It is great to see their hard work pay off. Over the past few years, we have strengthened our offering within the firm and nurtured talent in the team, and this has played a big part in bolstering client and internal relationships."
The category winner was legal claims solutions provider Horwich Farrelly.
Foot Anstey, which also has offices in Exeter, London, Plymouth, Southampton, Taunton and Truro, operates in six key sectors – development, energy & infrastructure, private equity, private wealth and retail & consumer and Islamic finance.
Pictured: The Foot Anstey team collect their runners-up trophy flanked by British Legal Technology Awards chair, former president of techUK Jacqueline de Rojas CBE, and host Hal Cruttenden. Photo courtesy of British Legal Technology Awards