Bristol's biggest law firms have again been recognised for advancing social mobility in the workplace and the wider community.
Burges Salmon, Osborne Clarke and TLT are named among the top UK employers in the latest Social Mobility Foundation Index.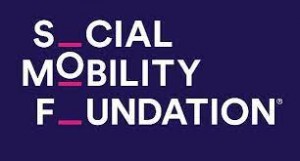 Designed by the Social Mobility Foundation (SMF), a charity that aims to make practical improvements in social mobility for young people from low-income backgrounds, the index was launched in 2017.
It has since grown to become the leading authority on employer-led social mobility with 200-plus employers participating each year.
The index assesses and ranks UK employers on the actions they take to ensure they are open to talent from all social backgrounds.
Burges Salmon has been ranked 23rd with Osborne Clarke at 26 in the 2022 index for the commendable work it does to tackle social mobility, to help people from lower socio-economic backgrounds succeed professionally.
TLT is placed 64th in the table while transatlantic law firm Womble Bond Dickinson (WBD), which has its second largest UK office in Bristol, is at 41.
The Index comprises two elements: questions directed at employers and an employee survey. Employers are evaluated across seven areas: working with young people; routes into the employer; the attraction of people; recruitment and selection; data collection; progression, culture and experienced hires, and advocacy.
The employee survey adds qualitative insights and contextualises the data provided in the employer submissions. Employers are then benchmarked against others.
Burges Salmon has signed up to the Social Mobility Pledge and is a founding member of the Social Mobility Business Partnership, which runs its activities in the South West.
The firm continued to improve social mobility throughout the pandemic, adapting its award-winning Working with Schools programme to support less-advantaged students.
This included providing financial funding, deploying volunteers, hosting online sessions, creating new virtual content, establishing new collaborations and donating books and IT equipment.
The firm said it took pride in continuing to offer apprenticeship opportunities, use contextual recruitment practices and have a strong focus on an inclusive workplace.
Burges Salmon head of corporate responsibility Kirsty Green-Mann said: "We are pleased to have once again achieved this recognition as a Top 75 employer as we champion equality and inclusion. Participation in benchmarks such as these helps us to understand our strengths and drives our pursuit of continual improvement.
"We support social mobility as it aligns with our commitment to widen access to the legal profession, our commitment to be a force for good in the local community and our diversity and inclusion agenda."
WBD which rose 69 places in the table this year, said it was a pioneer in the introduction of legal apprenticeships – the firm employs around 40 apprentices including solicitor apprentices, paralegal apprentices and apprentices working in support teams including HR, CSR, facilities and IT.
It also runs its own early careers programme and an Early Career Ambassador Network to support, champion and steer school outreach activities.
Its Bristol office is part of a consortium of law firms in the city offering 30 Year 10 students from four Bristol-based state schools a week-long work experience opportunity
WBD UK Head of Recruitment Samantha Lee, who is based in Bristol, said: "Social mobility is an important part of our responsible business programme and we're proud to be featured in this year's Top 75 employer list.
In a sector not traditionally known for its accessibility or diversity, Womble Bond Dickinson has developed a range of programmes and initiatives designed to opening up new routes into the legal profession and improving social mobility for people who want to pursue a career in law.
"Through our successful apprenticeship programme, the networks we are part and the links we have developed with local schools as part of our work in the community, we aim to enhance opportunities, improve careers education and develop the skills for the future workforce."
Social Mobility Foundation CEO Sarah Atkinson added: "We know that, as we move with barely a pause from the pandemic to a period of high inflation and rising cost of living, the operating environment remains challenging.
"Nonetheless, the business case for social mobility is stronger than ever: with every employer fighting for talent and skills, eliminating barriers based on socio-economic background is not just the right thing to do, it is the smart thing too."