Bristol is Open managing director Julie Snell has been chosen as a finalist for this year's Smart City Leader of the Year award, reflecting Bristol's position at the cutting edge of innovation in connectivity.
Julie, pictured, was selected as one of six finalists by the team at Smart Cities UK, the UK's longest-serving Smart Cities conference which brings together leading lights in the sector.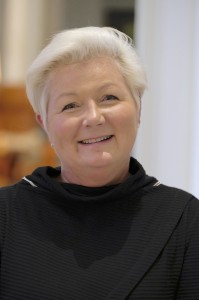 It described the shortlisted individuals as "the most dedicated leaders who are accelerating smart city progress within the UK and Europe. Based on their efforts in the past 12 months we believe these six nominees harness the exceptional leadership skills required to drive progress for towns and cities across the UK."
Bristol is Open (BIO) is a joint venture between Bristol City Council and the University of Bristol. A fully self-contained, closed research and development (R&D) network, it is made up of a city ring of high-speed bandwidth via fibre with multiple wireless technologies.
This network is available to academics, start-ups, SMEs, mid-size through to large corporates and government organisations for testing, exploring and developing products and services that could then lead to commercial product improvements and launch.
Its ultimate goal is to be a test-bed for delivering smart city technologies to improve the way Bristol works, especially around the health and life-expectancy of citizens, traffic flow, air quality, AI and 5G communications.
Julie's nomination follows Bristol is Open's Smart City win at the GLOMOS 2018 – the international mobile industry's largest gathering. Bristol was named as the world's smartest city – beating global centres of excellence Dubai, New York, Singapore to the coveted title.
Julie said: "I'm truly delighted to be a finalist at the Smart City awards. Hearing about the nomination was a total surprise. This recognises the hard work and success that my team at Bristol is Open has achieved. Winning this would be fantastic for the city of Bristol, our citizens, Bristol is Open's partners and for smart city development. Fingers crossed for success!"
The winner will be announced at the Smart City award ceremony next Thursday, January 7. 
Smart Cities UK, now in its fourth year, will examine the importance of sustainable investment and the United Nations Sustainable Development Goals to shape economic and social acceleration within UK cities.