Nine mid-sized Bristol firms, ranging from a pioneer of hand-tracking software to a medical simulator manufacturer, are being championed as regional success stories in a new UK-wide programme. 
They are among 16 South West businesses chosen by specialist consulting firm WIRED that typify its vision of trailblazing enterprises – not only generating local growth but also boosting the wider UK economy.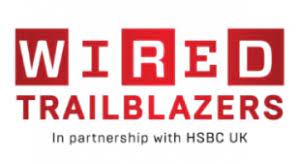 The nine Bristol firms include the multi award-winning animation studio Aardman – best known for Wallace & Gromit, Shaun the Sheep, Chicken Run and Morph – chip maker XMOS, which designs adaptable, efficient and accessible embedded computers for multiple applications, and Huboo, the hypergrowth order fulfilment service.
Others are Limbs & Things, whose pioneering medical products include 'arms' with mock blood systems and birthing simulators, Ultraleap, whose technology uses ultrasound to create tactile sensations in mid-air, pictured, and subsea technology firm Rovco, which is revolutionising the way costly underwater repair, maintenance and inspection work is performed.
Also chosen by WIRED are cybersecurity firm Immersive Labs, environmental organisation Ecologi and specialist recruiter Precision Resourcing Group.
WIRED Consulting managing director Catherine Crump said: "Local businesses play a pivotal role in generating opportunities and supporting the local economy.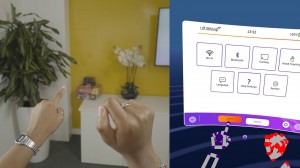 "The WIRED Trailblazers programme highlights the immense variety of entrepreneurial talent across the country – a testament to the UK's thriving start-up and scale up scene.
"This initiative has allowed us to celebrate the very best of these incredible businesses and connect them with other like-minded local enterprises, giving them a platform but also a path to forge important business connections."
Across the UK, 75 businesses have been selected for the WIRED Trailblazers Programme by in partnership with HSBC.
James Cundy, head of mid-market corporates and structured finance at HSBC UK, said: "We are really proud to be working with WIRED Consulting to deliver the Trailblazer programme.
"Mid-sized businesses are the backbone of the UK economy, but are often overlooked. The banking sector has a role to play in helping these companies to thrive – whether that be through access to funding for those which have high-growth potential but are loss-making, by helping to navigate overseas expansion or by introducing them to businesses which can help catalyse their growth.''
Each of the Trailblazer businesses will also be featured in two promotional pieces of content hosted on WIRED.co.uk celebrating each organisation and its impact on both a regional and UK wide level through an interactive ebook and article.