Bristol's GL Law has been shortlisted for a new high-profile award that recognises excellence in marketing and business development in the legal sector.
Excellence in Practice Promotion is one of four new categories introduced this year in the coveted Law Society Awards – the highest accolades for law firms in England and Wales.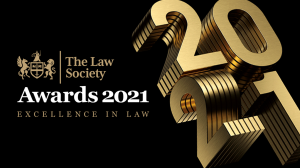 The award is designed to showcase law firms, teams and individuals that have developed creative campaigns with clear objectives and – crucially – quantifiable results during the most challenging of years for the sector.
GL Law, one of the UK's oldest surviving legal practices, rebranded from its previous name of Gregg Latcham last November in support of its strategic transition to the post-pandemic landscape, including reducing its office space and increasing home-based working.
The firm, which can trace its roots back 325 years, employs 65 people based in Bristol's Queen Square and its London office who works with individuals and businesses in sectors ranging from creative, media and tech to food and drink and property.
GL Law head of marketing and business development Jo Stevens said: "We are thrilled to be shortlisted for this award.
"Rebranding mid-way through a pandemic was a brave move but a vital part of our long-term growth strategy to align the GL Law brand with our people, values and vision.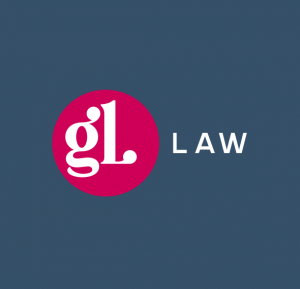 "Being named finalists is testament to the hard work of the whole GL team who supported each other in launching the brand, new website and integrated marketing campaign during a challenging year."
GL Law is one of seven firms shortlisted in the Excellence in Practice Promotion, including international firm DAC Beachcroft, which has its largest UK office in Bristol, and Irwin Mitchell and Keystone Law, which both have bases in the city.
The Law Society said the award judges would be looking for creative and inspiring campaigns with clear objectives, how they were conveyed and through what channels and to whom, as well as quantifiable results – for example, return on investment and response rates.
Law Society of England and Wales president I. Stephanie Boyce said: "Congratulations to all those who have been shortlisted. After an extraordinary year, it has never been more important to celebrate the outstanding work of our profession.
"Solicitors play a vital role in times of crisis as people turn to trusted professionals, to explain the law, advise them on their rights and their obligations, and give them some sense of certainty.
"As the country emerges from the pandemic, solicitors will be there every step of the way to help people and businesses get back on their and ensure access to justice and the rule of law."
Winners of the 20 awards will be announced in an online ceremony on October 7.