Bristol-headquartered specialist legal and business services provider Jordans Group has rebranded as Vistra nearly two-and-a-half years after it was taken over by the corporate services multinational of the same name.
Established more than 150 years ago, the group brings together a unique team of lawyers, accountants, trust managers, data specialists and company formation agents.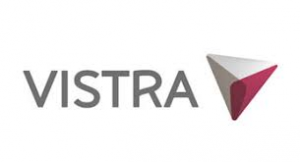 It was acquired by Vistra – one of the world's leading global corporate service, trust and fund administration providers – in December 2016.
Between them, the group's four companies – Jordans, Jordans (Scotland), Jordans Corporate Law and Jordans Trust Company – employ more than 140 people across its offices in Bristol, London and Edinburgh.
Jason Burgoyne – who continues in his role as managing director, corporate services, under the rebrand – said: "We have always provided our clients with opportunities to do business throughout the world.
"But being part of a global group with presence in 46 jurisdictions has opened up exciting new opportunities for our clients over the last two years. This has helped us to win new business and enhanced the service we offer to existing clients.
"Given the age and reputation of our business, it has also provided Vistra with a stronger presence in the UK. We have some great growth plans; a key part of those plans is reassuring our longstanding clients that they will continue to receive the very personal service that makes our approach so unique.
"The completion of the rebrand confirms we are now fully embedded into an integrated, full-service global business. At a time when many UK businesses are looking further afield because of the changes Brexit may bring, we are now ideally positioned to help UK companies successfully establish their operations overseas, as well as enable international companies who wish to establish a presence in the UK."
Jordans' Bristol staff moved from outdated offices in St Thomas Street, Redcliffe, into 15,000 sq ft of newly refurbished space at 10 Temple Back in 2017 – a move designed to allow for considerable expansion.
Since then it has focused on expanding its core activities – including its legal advisory services through its integrated law firm, now renamed Vistra Corporate Law.
Vistra Corporate Law managing director and global head of legal services Debbie Farman said the firm had been on a sharp growth curve over the past couple of years, adding new sector specialists to its team and broadening its offering.
"I anticipate that curve to continue locally and globally following the rebrand to Vistra," she said. "We have set ourselves ambitious growth targets over the next few years. We have a great client base, and great people. This is a truly exciting time for the business."
Vistra divisional managing director of corporate and private clients Justin Damer said the move meant Jordans was now a fully integrated part of the Vistra family.
"This further strengthens our presence in the UK and expands our service offerings in Europe to include business information services as well as giving us one of the strongest footprints in the UK for company formations and corporate services," he said.
"With the inclusion of legal services through Vistra Corporate Law, we now have a platform to grow our legal advisory offering.
"We look forward to leveraging our local expertise and Vistra's global network to create further opportunities in the region and beyond for our clients and employees."
Vistra, one of the world's top three corporate service providers, employs more than 4,300 employees in around 80 locations across 46 jurisdictions.