Bristol firms Huboo, which specialises in eCommerce fulfilment, and recruiter EVONA are teaming up to bring more than a hundred software engineering jobs to the city.

Huboo plans to recruit an extra 12 staff for its tech department this year as it continues to revolutionise its industry. 
The firm, which recently landed a £60m investment in Series B funding led by Emirati-based Mubadala, uses environmentally sustainable logistics methods to support a wide range of online retailers, including electronics, food & beverage and cosmetics sellers.

Formed just four years ago, Huboo's growth has been accelerated over the past two years by a step-change in eCommerce demand sparked by the pandemic.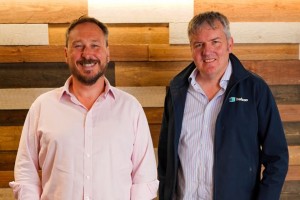 Now, as it seeks to expand across Europe, it has appointed city centre-based EVONA to recruit for more than 120 new staff in its Bristol operations in the city centre and Emersons Green and on the continent.

Huboo CTO Paul Dodd, who spent 20 years with consumer goods giant Procter & Gamble before co-founding the firm with tech serial entrepreneur Martin Bysh, pictured right, said: "Scores of new and existing retail businesses now see their future in eCommerce but the infrastructure powering it was alarmingly outdated, inefficient, inflexible and expensive.

"We're in a position now to invest in our growing team to roll out our full stack fulfilment solution on a wider international scale, expand our service offering and continue our software development."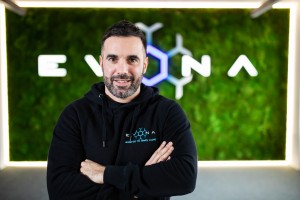 EVONA co-founder Ryan Hill, pictured right, added: "It brings us great satisfaction to help champion local businesses, being very proud ourselves of our Bristolian roots.

"Helping bring talent into the city and grow local expertise is so incredibly rewarding, and it's inspirational having a company of this calibre just a few doors down from our own HQ.

"It's our pleasure to add value to Huboo's recruitment processes to leave them time and resources to innovate and concentrate on their company-wide objectives."

A dedicated EVONA team of four experienced recruitment specialists headed by Oli Rayner is now working on the project.

Oli said: "It's great to support local business innovation in this way and we're very excited to help Huboo grow and secure a foothold on the logistics and fulfilment market.

"We're currently working closely with Huboo to deliver the best personnel and provide a solid foundation to deliver on their growth objectives. It's exciting for both companies and of course, a step forward for the city."