The trend for quirky co-working spaces and serviced offices is beginning to dominate Bristol city centre's office market, latest figures show, with the three largest deals of the past quarter all involving operators in the rapid-growth sector.
The second quarter report by the Bristol Office Agents Society shows 177,633 sq ft of city centre office space changed hands in 35 deals between April and June.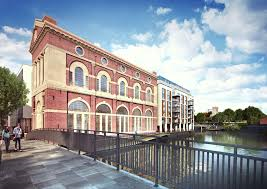 The figure is ahead of the five-year average for the area and a recovery on a slow first quarter. However, the largest three deals all involved serviced office providers with several smaller providers in the sector also taking space.
The largest was the sale of the 30,611 sq ft historic Generator Building at Finzels Reach by developer Cubex to Clockwise for its first scheme in the South.
The building, pictured, is being converted to what Clockwise calls contemporary private offices and shared workspace with brilliantly flexible membership plans. Clockwise already operates shared working space in Belfast, Edinburgh, Glasgow and Liverpool
Rival Spaces is taking 26,500 sq ft at Resolution's Programme – Bristol city centre's largest office building formerly called The Pithay – and Landmark Space has expansion into a further 9,781 sq ft at One Temple Quay, the former home of Bank of Ireland.
The Bristol Office Agents Society said the market for such space also meant several tenants signing up for unusual suites in The Fermentation Building at Finzels Reach, St Stephens House on Colston Avenue, and The Cigar Factory in Southville.
In total, deals on 212,975 sq ft took place in the second quarter across Greater Bristol, although  activity in the out-of-town market was lower than expected with a total of just 35,342 sq ft from 11 deals – less than half the five-year average.
There were no deals over 10,000 sq ft and only one larger than 5,000 sq ft – Willmott Dixon's acquisition of 8,067 sq ft at Eden House, pictured.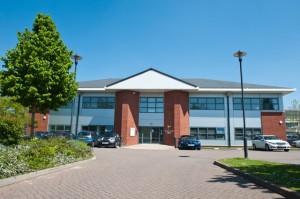 The Society said the out-of-town market tended to be predominantly by professional service occupiers or servicing contracts often linked to the MoD at Abbey Wood or other government bodies.
With continued economic uncertainties and concerns surrounding Brexit, many of these contracts had been put on hold, leading to reduced demand, it said.
With work now underway on several city centre developments – which are receiving good levels of interest – and others in the planning pipeline – the Bristol office market was in a strong position, the Society said.
"We expect to see suites under offer by the end of the year. While the out-of-town market is not seeing the same level of development, there are a number of high quality refurbs which are well positioned to meet occupier's needs," it said.
CBRE senior director of office agency Richard Kidd said: "Brexit appears to be causing some hesitation amongst companies considering a relocation, particularly in the out-of-town market where the aerospace and defence industries may be more exposed to international markets. However, the city centre remains resilient in terms of demand, and with limited supply we are still seeing increases in headline rents across the board."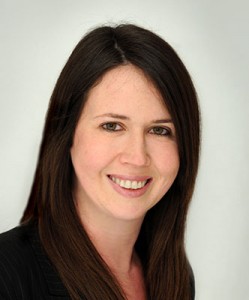 Burston Cook director Finola Ingham, pictured, added: "Following a slow start to the first quarter of the year, take up is back on track, activity has picked up and quoting rents are increasing.
"Demand remains healthy for offices across Bristol city centre and Clifton, and whilst some might have expected more uncertainly in the market with Brexit looming, there is still a good level of demand for city centre offices."
Prime city centre headline rents remained at £35 per sq ft with secondary rents performing particularly well, with good quality refurbishments and high-quality co-working space achieving rents in the low thirties.
Once new supply is brought to the market, the Society expects to see further increases in headline rents.